4 Tricks and Treats to Sweeten Your PR Strategy
From pumpkin-decorating contests to creating our own costumes, Halloween is one of the Scooter Media crew's favorite holidays. But the spooky season isn't just about revisiting our favorite scary movies and breaking out our favorite candies — there are also several PR lessons to be learned amidst the All Hallow's Eve festivities.
Here are four PR tricks and treats to sweeten up your next campaign:
Get into Character
There's no denying that one of the best parts of Halloween is being able to get creative and choose a costume that speaks to your individual interests and personality.
Just as there is a near-limitless array of costume options, it's important to remember that members of the media are individual people, too — and if you do your research to understand their "character," you might discover a common interest that you can use to appeal to them when you make your next pitch.
For example, if you're following a local reporter that you know enjoys the great outdoors, that's useful information to have when you're pitching an eco-friendly product. Similarly, if there's a social cause a member of the media is passionate about, keep those in mind when spreading the word about your nonprofit or upcoming charitable event.
Of course, you must be authentic in your pitch and specifically call out how it connects to a reporter's interests. Don't try to exploit one's passions just to try to get a story placement — wise members of the media will recognize it and delete your email faster than Charlie Brown can say "good grief!"
Stave Off Stage Fright
Do you have a client who is a great mouthpiece for their cause until the camera light flashes on or a reporter hits "record"?
Spend some time taking the scary out of interviews by helping clients properly prepare. It may be as simple as talking to them in advance of an interview to gauge how well they can chat comfortably about a given topic, or it may require a more formal media training session to help overcome their intimidation.
Either way, your client is guaranteed to feel less spooked the next time you tell them you've secured a sweet media opportunity!
Not sure where to get started? Check out our "Tips and Tricks for Navigating Media Interviews" blog.
Seize the Day (or Graveyard Shift)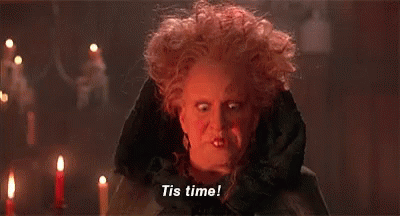 No matter what kind of media you're pitching, it's important to remember that editors work different shifts from one another. With that in mind, knowing when to send something can be as important as knowing who to send it to.
For example, morning show TV producers are already hard at work before the crack of dawn, so sending an email mid-afternoon likely isn't going to work. Also, it never hurts to respectfully ask a media contact when they prefer to receive materials, which will help to increase the chances of landing a scary good story placement.
Candy Is Dandy (But Other Treats Work, Too!)
Know who likes free stuff? Everybody! If you've got a product you're pitching (especially when it comes to food), send a sample to your target media contacts so they can touch, taste, or try it out first-hand.
Additionally, candy might be sweet, but for reporters, having everything they need to tell a story is even sweeter. This means stuffing your pitch full of goodies such as:
High-resolution photos
Video clips
Exclusive content
If you've got some sweet PR tricks and treats to share, we'd love to hear them! "Trick or tweet" us @ScooterMedia to let us know.
In the spooky spirit for more Halloween-themed tricks and treats? Check out: