3 Podcasts to Power Up Your PR Skills
With over one-third of Americans now tuning into podcasts on a regular basis, there's no denying that podcasting has evolved from a fun pastime into one of the most popular mediums of today. Podcasts are especially great for busy PR pros, who are able to listen to their favorite shows and learn more about the industry while on-the-go to client meetings, events, and more.
TIP: Interested in starting a podcast for your brand or business? Check out our intro guide here.
With National Podcast Day right around the corner, here are three PR podcasts the Scooter Media team loves listening to:
1. The Spin Sucks Podcast
Where You Can Find It: https://spinsucks.com/spin-sucks-podcast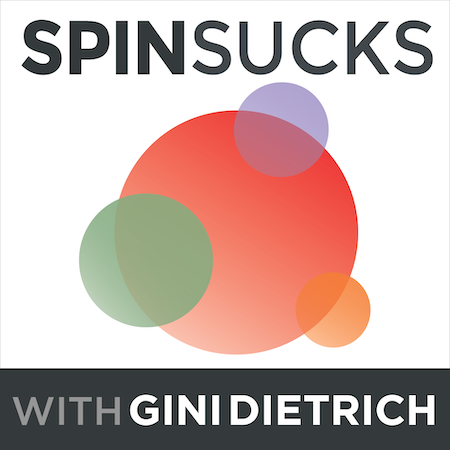 Why We Love It: Hosted by Gini Dietrich, Founder and CEO of the Chicago-based integrated marketing communications firm Arment Dietrich, The Spin Sucks Podcast is an extension of the Spin Sucks blog — one of the pre-eminent thought leaders in the public relations and content marketing space. This podcast examines various aspects of the industry, from big-picture issues like how to start a PR firm to more tactical topics such as best practices for maintaining a blog
The episodes are short, engaging, and packed full of useful info, making them a great go-to when you've got a short commute to your next client meeting or some downtime at the end of the day.
3 Episodes to Check Out:
2. The PRWeek Podcast
Where You Can Find It: https://www.prweek.com/us/podcasts
Why We Love It: If PRWeek isn't already on your list of sites to peruse each week, it should be! With that said, we know busy PR pros don't always have time in their day to catch up on what's happening in the industry — and that's where the PRWeek Podcast comes in. Hosted by Editorial Director Steve Barrett and Executive Editor Frank Washkuch, this conversational podcast offers a curated roundup of the top stories taking place in the worlds of PR and communications each week, and frequently features interviews with the industry leaders making those stories happen.
Also be sure to check out "Beyond the Noise," a sister podcast from PRWeek UK that features a rotating panel of experts offering a diverse collection of takes.
3 Episodes to Check Out:
3. On the Media Podcast
Where You Can Find It: https://www.wnycstudios.org/podcasts/otm
Why We Love It: While it may not strictly be about public relations, this Peabody Award-winning production does investigate how the media shapes our worldview — invaluable info for anyone looking to master their media relations skills. The podcast also casts a critical eye on our current epidemic of disinformation and explores how media personnel can promote freedom of expression, which is great for PR pros to keep in mind when crafting their next pitch.
3 Episodes to Check Out:
Is there a PR podcast on your must-listen list? We'd love to hear all about it! Tweet us at @ScooterMedia to let us know.
Looking for more ways to increase your podcasting proficiency? Don't miss these posts on the Scooter Media blog: