Tips and Tricks for Navigating Media Interviews
Before you even reach out to the media, you want to ensure you're doing your research. We have plenty of tips on how to do effectively build relationships with media contacts in our post, Four Simple Rules for Winning a Journalist's Heart. However, once you land that interview opportunity, how do you prepare to speak with a reporter?
Get the Details Down
After you've secured an interview, you'll need to gather as much information as you can in advance to ensure it runs smoothly. Be sure to ask the right questions to inform your speaking strategy: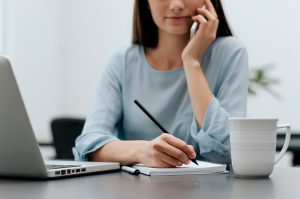 When will the interview take place?
Where will this interview be conducted? In studio or onsite? In person or by phone/email? (This will also help you determine what sort of "props" or visuals you will need to bring with you or provide in advance of the interview.)
How much time to do I have for the interview?
Who is the audience for this outlet/story?
Why is this topic important?
What are the two to four key points I want to make during my interview?
Leading the Conversation
Now that you've gathered all of the information you need, how will you navigate the discussion? What if the reporter doesn't outright ask you the purpose of this event or what your organization does? Or worse, what if they ask you something you shouldn't talk about, don't have knowledge of, or is completely off-topic?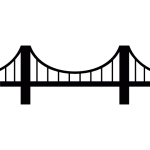 Leverage the art of bridging to move from the reporter's question to the message you are trying to convey. You can say things like, "While I can't talk about that right now, I can tell you …" then be sure to deliver a key message that aligns nicely with the question.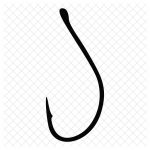 In order to keep the conversation moving, you want to make sure that you're hooking the reporter – entice them with a follow-up question. You can say something to pique their interest like, "You'd be surprised to learn what the research indicated." Leaving your response a bit open-ended like this ensures that you have an opportunity to talk about your next point (in this case, the research findings).

Finally, when you want to drive home your main point, leverage the art of flagging. Through inflection and superlatives, you can alert your interviewer and their audiences that this message is important and shouldn't be forgotten. It's likely you've mentioned this point already, but repetition should always be used during your interviews — especially to drive home key messages.
Basics for Success
While there are plenty of tips and tricks to share, there are five basic fundamentals to keep in mind — no matter the reporter or media outlet:
Be comfortable, sincere and honest. If you don't know the answer to a question, it's okay to say that; you can always follow up with the reporter later or connect them with a colleague of yours who may be better suited to answer the question. You can also leverage the bridging technique to redirect the conversation to a topic you can speak to.
Never say "no comment" or offer information "off the record." Nothing is off the record and anything you say, anytime, can be used.
Be sure to correct any misinformation used by a reporter. Again, bridging can be an excellent way to redirect the conversation and provide accurate information. "I don't know if I've heard that statistic. I can tell you that our research found…"
Once you've answered a question, stop talking. You don't want to ramble or express opinions without facts.
Always thank the reporter for their time and the opportunity. Reporters are busy and very selective about the news they choose to share with their audiences!
 If you're a PR pro looking for more tips, don't miss our three tips to prep for a TV interview, as well as our guide to making sure your next photo shoot is a success.