3 Tips for Improving Your PR Writing
Call it writer's block, burnout, or simply a "bad day" — at some point, everyone who completes PR writing tasks on a daily basis will experience moments when they just can't find the right words to convey their message. But fear not, for there are plenty of creative ways to give writer's block the boot and boost your PR writing in the process!
Implement these useful techniques for improving your PR writing the next time you find yourself struggling to have your way with words:
1. Entertain an Entertainer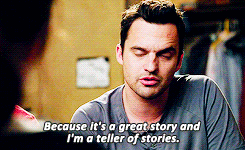 Why do people like books, TV shows, and movies? Because they are entertaining. And what makes them entertaining? A good story, or more accurately, a well-told story. From superheroes and serial killers to dramas and documentaries, a well-crafted narrative keeps audiences entertained, engaged, and looking forward to what happens next.
Now, no PR professional should be trying to craft a Stephen King-level of wonder/peril in their next news release, media alert, or op-ed. What they should strive to do, however, is tell a good story — and reading one of your favorite books or watching one of your favorite TV shows/movies can be a great way to learn how.
Asking some key questions will expedite the process so you don't get lost in the story yourself:
What is the story that needs to be told?
Who are the key players in the story?
What keeps the audience motivated to pay attention?
What methods does the author/director use to bring the story to life?
In public relations, the story being told is always of the utmost importance to the success of your writing. If you don't know the story or are bored by it yourself, how can you expect an editor/reporter/blogger to engage with it? This isn't to suggest everything must be exciting or new to write good copy; it is, however, to say that your job is to produce copy that tells the story of your clients in a way that is interesting to the reader.
2. Interview Your Audience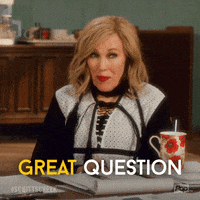 If you want to know how to cook, you'd talk to a chef. If you want to understand why people fail at cooking, it might be helpful to speak to those you know who tried and failed, so that you can ask where they think they went wrong.
As a PR writer, finding out what people don't know enables you to break down critical or complex information and relay it in a way that is accessible to both the expert and the novice. Asking things like "Why does x type of release get more coverage?" "What does the audience need to understand the most about this topic?" or "What do our key publics care about?" eliminates wondering "Why don't they care?" later.
Knowing your audience also means taking time to ask members of the media questions such as "What do you like to see in your releases?" and "How do you prefer to receive media materials?".
You don't need to be launching New Coke to realize not understanding an audience's needs is a bad idea. By interviewing and understanding your audience, your PR writing efforts will be able to reach them more effectively.
3. Read Things You Don't Care About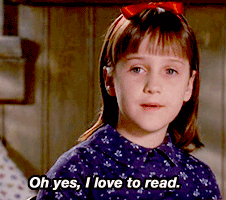 Just like many liberal arts colleges will make a communications major take classes such as statistics, reading things outside your comfort zone is a great way to make you a more well-rounded person and PR pro. Studying the writing of people who specialize in things you don't care about will not only make you more knowledgeable about those topics, but also expand your skills to write about more subjects, too.
This can be especially beneficial in an industry like PR, in which you are often tasked with writing multiple types of content for clients in vastly different industries. Specializing in something is fine, but the more versatile you are, the more clients you can serve and the more valuable your PR writing services are.
The next time you're feeling writer's block on a PR writing project, don't fret! Follow these tips and you'll be back to crafting that perfect press release or magnificent media kit in no time.
Want more tips for improving your PR writing? Learn "How to Avoid 3 Common PR Writing Pitfalls," then try out these "4 Writing Tips for Simplifying Complex Content."