How to Avoid 3 Common PR Writing Pitfalls
If you grew up in the late 1970s to early 1980s, there's a good chance you remember the golden age of video games. If you owned an Atari 2600, you more than likely played Pitfall, now heralded as one of the greatest video games of all time.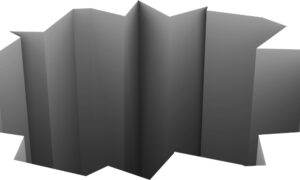 For those unfamiliar, the side-scrolling 8-bit game found you controlling Pitfall Harry as he tried to complete a not-so-simple task: finding all of the game's treasures in its jungle setting as a 20-minute timer ticked away. To do this, you needed to carefully avoid falling victim to some of the game's many pitfalls – like pits, logs, snakes, scorpions, fires, and the infamous crocodiles – that would bring his demise.

When it comes to writing, completing a task (especially against a tight deadline) can sometimes feel akin to being Pitfall Harry, as potential hazards are everywhere, and you must be careful to avoid them at all costs.
Here are three common PR writing pitfalls, along with tips that will help you avoid them and craft better copy:
The Pitfall: Quote Dumping
The Solution: Be Succinct, Use a Quote Quotient
A great quote can often take an ordinary news release or op-ed to new heights (or at least, that's what we sometimes think as writers). When you interview someone who rattles off great quips at lightning speed, the temptation to utilize every soundbite in your op-ed, news release, or blog post can be great.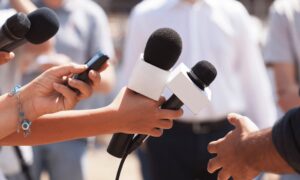 However, dumping long quotes to fill up space is not just lazy, it's also problematic. Quotes need context to be effective – and more importantly, to make sense. Additionally, long quotes can also be a turnoff for the reader, who could get lost in a swamp of quote-heavy sentences.

Instead, use quotes at strategically selected moments, especially to add emphasis or solidify the point being made in your piece. Have too many good quotes to choose just one? Simply paraphrase the quotes and then use the strongest one or two to drive the point home. Remember, less sometimes truly is more.

Also, consider the background of the quote used. Is the person being quoted an expert on the topic and/or speaking from personal experience? If so, those quotes will carry a lot more weight than someone speaking in generalities.
The Pitfall: Overwriting a Sentence with Unnecessary Words
The Solution: Eliminate Extra Words by Getting to the Point
The English language is often cited as the hardest to learn for non-native speakers. The reasons for this are numerous. If you just read that and wondered why I didn't say "the reasons for this are many in number," here's why: speaking more words than necessary may be okay in conversation, but reading a sentence with too many is difficult at best (even if English is your first language).
Instead of writing sentences like "One must first understand the importance of writing easily digestible content," simply writing "Easily digestible content is important to good writing" is better. Likewise, adding in confusing phrases such as "But of course, to know thyself is to understand one's goals," you could just say "knowing yourself helps create understandable goals." If your words are just providing obvious details or procedures, eliminate them.
While this is an easy pitfall to succumb to, fixing it requires something many writers (myself included) sometimes forget to exercise: restraint. Good writing communicates the best information in the fewest words possible. This is true for blogs, social media posts, news releases, and op-eds, the latter of which are usually restricted in word count by publishers already. 
Some additional examples:

BAD: The only answer that is acceptable is saying "yes" to the dress!
BETTER: Say yes to the dress!

BAD: A better recipe for our signature brownies was first discovered in 1984 when brown sugar and cinnamon were added to our standard mix.
BETTER: In 1984, we added two ingredients – brown sugar and cinnamon – to create our signature brownies.

In short – emphasis on short – save your version of The Iliad and The Odyssey for your novel, not your client's release, op-ed, or blog post.
The Pitfall: Using Circumlocutions and Long-Winded Expressions
The Solution: Use Grammatically Correct, Concise Phrasing


For years, I incorrectly used the phrase "in regards to" in my writing. Then Clippy – that annoying animated paper clip in Microsoft Office 97 and 2000 – kept alerting me that I should say "in regard to" or simply "regarding." Realizing this, I started looking at other parts of my writing. This led to me eliminating "due to the fact" and "in addition to" from my writing, and using "because" and "additionally" whenever possible.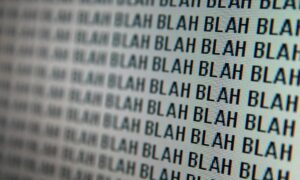 Circumlocutions – expressions that, while common, could be said in a better manner – permeate modern English. It's your duty as a writer to avoid them. "Because" is a great word to eliminate "this is why," "for this reason," "in lieu of" and many other circumlocutions. "Now," "when," and "later" are understandable enough to replace "at this moment," "at the time this occurs" and "well into the future" … and "may" and "might" are great to replace nearly all (not "any and all") possibility phrasing.

Unlike our friend Pitfall Harry, there is no reset button for a published pitfall – that's why it's best to avoid them altogether. By following these tips, you'll be dodging PR writing pitfalls left and right, and will keep your audiences feeling informed and wanting more.
Want more writing tips? Learn more about "The Art of Storytelling," then check out "4 Writing Tips for Simplifying Complex Content."