No matter what kind of tactics you're employing in your public relations efforts, the story you craft is key. In fact, while public relations professionals aren't usually grouped with the likes of Aesop, Edgar Allan Poe, Mark Twain, Stephen King, and J.K. Rowling, PR pros are often tasked with a responsibility that is remarkably similar to these literary greats: telling a story that connects with key audiences which will be remembered long after the final word is read.

Here are a few strategies to utilize that will enhance the stories you are telling throughout your public relations efforts:
Don't Just Write — Craft a Narrative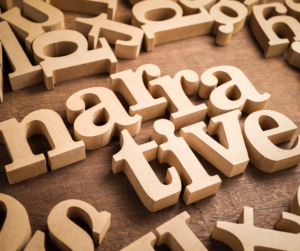 "You're never going to kill storytelling, because it's built in the human plan. We come with it." – Margaret Atwood, author of The Handmaid's Tale

"Every (insert project here) is the same." It's common to have this feeling at some point in your public relations career, whether you're drafting press releases, blogs, or even social media posts. Feeling that your work is a little repetitive is natural, as it happens in essentially all professions; catching yourself just "writing," however, is a problem.
One way to fix this is by focusing on crafting a great narrative. While crafting a narrative for a press release isn't quite the same as doing so for the next great American novel, both require similar sets of skills.

First, knowing the story you want to tell is critical. It's one thing to say your company is launching a new product; it's another thing entirely to share how the product came to be, whether it is the result of months of hard work or even a happy accident. Want to let the public know your store is hiring? Ask yourself which listing a potential new hire is going to find more stimulating: a standard position listing, or a job description that speaks to how they can join a team or family where they can grow.
In public relations, you are tasked with telling a story on your client's behalf to garner interest in their product, service, or event — so it is vitally important to tell that story in a compelling way.
Forget About the "Wow" Factor — Focus on the "Why" Factor
"We are, as a species, addicted to story. Even when the body goes to sleep, the mind stays up all night, telling itself stories." – Jonathan Gottschall, Distinguished Fellow, Washington & Jefferson College and author, The Storytelling Animal

"Why?"

A question posed by everyone from defiant children in response to a parent's command to inquisitive scholars on the verge of medical breakthroughs, these three simple letters are key to storytelling in public relations because the urge to find the answer to "why" is what drives us in our lives.

As a public relations professional, providing people the answer to "why" is at the heart of your business:
"Why is this product one that your audience needs to pay attention to?" Your words will tell us how it can make our lives better in a way we never considered.
"Why is this an event everyone should be talking about?" Your narrative should make us feel l like we can't miss it.
"What makes this cause important to the target audience?" The narrative you construct to tell us why could truly change someone's life.
The Common Thread Connects Us All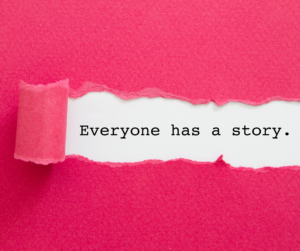 "What have I learned from talking to all these famous people? That there's a major story behind everyone." – Merv Griffin to Esquire magazine, Sept. 2006

The wisdom of these words rings as true today as it did in 2006. Everyone has a story to tell; finding how to connect that story to others is what separates a truly great public relations professional from the rest of the pack.
Again, some tasks a public relations professional executes may include sharing news that isn't exactly earth-shattering. However, by finding the common thread that connects us all – a story – you can make those tasks part of an even bigger story.
The Neverending Story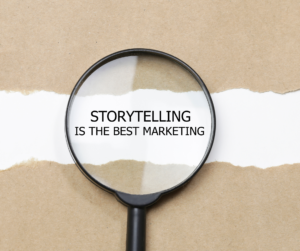 "There is no greater agony than bearing an untold story inside you." – Maya Angelou

There is one universal truth in public relations that applies to all of the work you do: your client's story should be never-ending. In much the same fashion a brand will continue to seek growth, you should be constantly be looking for opportunities to share, expand and grow their story across platforms.
A new product launch might take center stage right now, but in the coming months, it will be just as important to continue evolving the story of your company by sharing news of recent hires, community service projects, and so much more.
Don't look at that next press release, blog post, or ghost-written column as a burden that comes with the job. Instead, channel the words of the late, great Christopher Wallace (a.k.a. The Notorious B.I.G.) instead and simply remind yourself of one thing:

"I got a story to tell." (Just be sure to use proper grammar like "have" when you do!)
Searching for more storytelling advice? Check out our "4 Writing Tips for Simplifying Complex Content," along with "3 Editing Tools to Improve Your PR Writing."