A Complete Guide to Instagram Guides
You've been keeping up with everything Instagram is throwing at you — from Stories and Reels to IGTV — but have you heard about Instagram Guides? Instagram Guides is a fun, new feature that allows you to easily consolidate similar posts, group your brand's products into categories, highlight multiple locations related to your business, and much more.
This hidden gem on the platform was made available for all accounts in November 2020. Guides are like an Instagram version of a blog post — and the best part is that you don't have to have to create any new content to use them! Simply add in existing posts, Reels, IGTV videos, or products you've already published, and you're already on your way to creating a great Guide.
Guides have their own tab in your profile, similar to your Reels, IGTV videos, and tagged photos. Guides won't appear in the regular News Feed, but once you publish them, they'll show up in the Explore tab. Guides can also be added to Stories and into direct messages.
Instagram Guide Types
There are currently three different types of Instagram Guides: Products, Places, and Posts. 
If you utilize Instagram Shopping, then the Products Guide is for you. Add in products from your shop or highlight other small business offerings. 

Have a few brick-and-mortar stores in your area? Create a roundup of your locations in a Places Guide. 

Post Guides are where you can get really creative. Create a Guide for holidays, show off some of your how-to videos — the possibilities are endless! Here's an example of a few Post Guides recently created by Scooter Media:
Ready to try this new tool for yourself? Here's a step-by-step walkthrough on how to navigate Instagram Guides:
Navigate to your profile and hit the plus icon at the top. Then select Guide.
2. Choose which Guide type you'd like.
3. Add in saved photos, posts, Reels, IGTV videos, products, or locations based on your Guide type.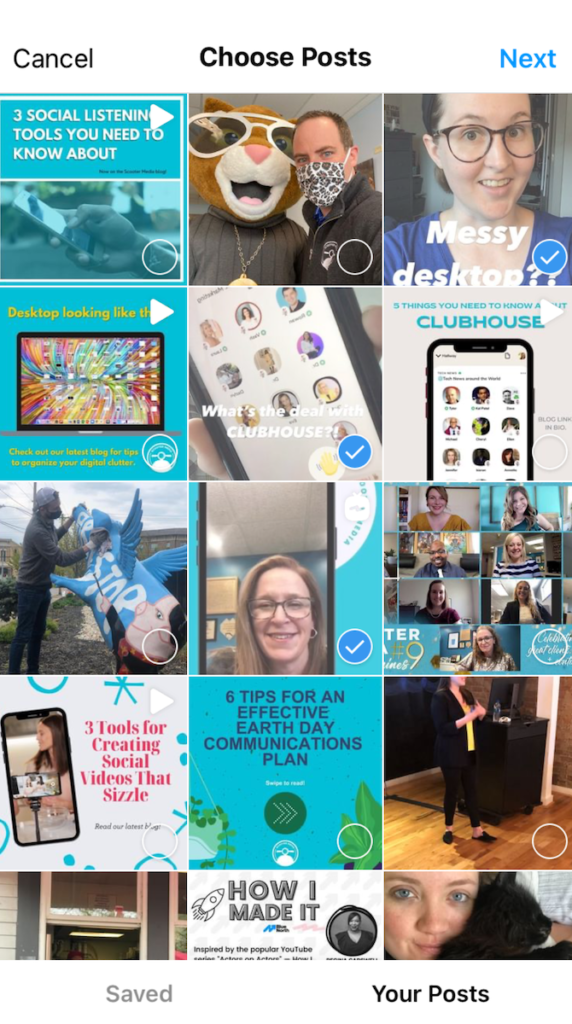 4. Create a title and change the cover photo. Add an optional description.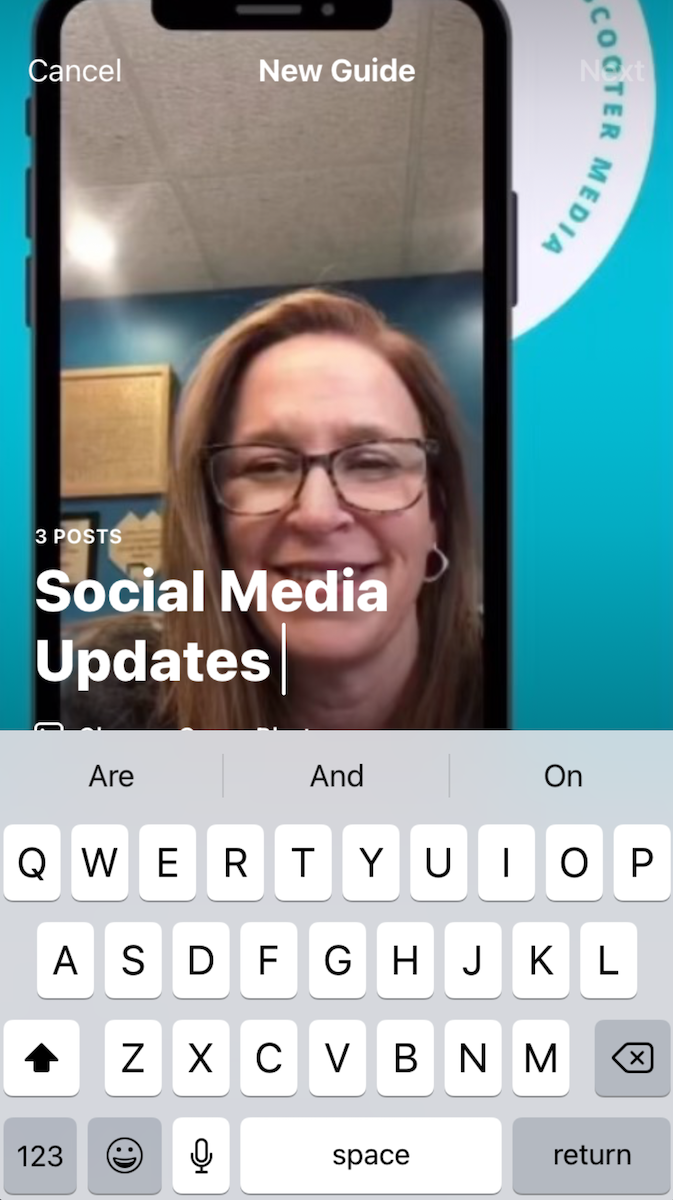 5. Add a title and optional description for each item in your Guide. You can also reorder posts or remove them.   
6. Tap Next, then tap Share to publish your Guide!
Savvy social media marketers know that innovation is key to staying on top, and Guides offer another great way to cut through the increasingly crowded space on Instagram. Get into Guides and see where they can take your brand's social presence!
Interested in more Instagram tips? Learn "How to Host an Instagram Takeover for Your Brand," then check out "3 Steps for Promoting Your Blog Content on Instagram."