How to Use "Easter Eggs" to Delight Your Brand's Fans
For most people, thinking of easter eggs means searching the yard to find colorful eggs with candy inside, or even enjoying deviled eggs with family on the holiday. Savvy marketers, however, know that "easter eggs" can also mean hidden clues or messages for dedicated fans of your brand.
Easter eggs can be an especially fun way to engage and delight audiences on social media. Get inspired and learn how your organization can "hop" on this trend by checking out how some of our favorite brands and businesses use easter eggs to engage audiences in creative ways:
Hunting for Clues
Many times, companies use the concept of easter eggs to communicate hidden messages that will inspire audience to take action. In 2016, for example, the British confectionary company Cadbury launched a creative campaign to celebrate the Easter holiday by placing hidden (or not-so-hidden) eggs in parts of the UK, three of which were strategically placed to look like the Loch Ness Monster.
As part of the campaign, followers who successfully solved the clues and located the eggs were encouraged to take photos of their findings and share them with the hashtag #EggsEverywhere on social media, which resulted in nearly 3,000 tweets related to the contest.
Hinting at Announcements
Using easter eggs can be a great way to tease what's next for your brand. A great example of someone utilizing this strategy is Taylor Swift, who is known for working creative hints into both her digital and offline presence.
One of the best easter eggs Taylor Swift has incorporated in social media was posting a selfie in April 2020 with the caption "Not a lot going on at the moment."
While longtime fans recognized the caption as a throwback to her "22" video, it was also a clever hint at things to come, as Swift would surprise debut her 8th studio album, folklore, just weeks later — indicating that there was, indeed, a lot going on.
Hidden Messages in Branded Materials
Logos
One of the most creative ways to utilize easter eggs is to incorporate them into your brand identity, such as your logo. Check out the logos for FedEx, Amazon, and The Guild of Food Writers below. Can you spot the hidden messages in each? (If you need a hint, click here.)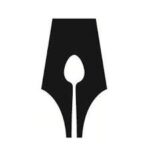 TIP: The easter eggs included in your brand's logo can be simple and straightforward. For more inspiration, don't miss our blog post "4 Building Blocks for Establishing Your Brand Identity."
Brand Graphics
A logo is just one way to utilize easter eggs in your brand's visual identity. You can also include other hidden messages in graphics and images, such as those used on your brand's social media channels.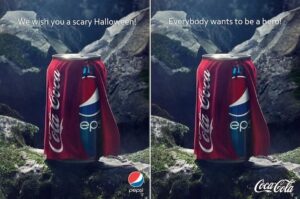 This was the case for a fun social media rivalry between Coca-Cola and Pepsi in a social media campaign for Halloween 2013. Pepsi kicked things off by posting a brand graphic of a Pepsi can hidden under a Coca-Cola cape along with the copy "We wish you a scary Halloween."
Fans of both brands got in on the rivalry, with one creative posting a similar visual but with the copy "Everybody wants to be a hero." No matter which side of the Coke vs. Pepsi debate you're on, there's no denying this was a great way to keep fans engaged!
Try incorporating a few of these ideas into your social media strategy and see if they help your profile find new audiences. If you've got a favorite brand easter egg to share, tell us about it by tweeting @ScooterMedia!
Searching for other ways to take your social media content to the next level? Here are a few other "eggs"-cellent blogs you'll love: