Harness PR & Social Media To Make A Splash At Your Summer Event
Summer… It's the season of weddings, pool parties, and our personal favorite, brand or company events.
Every event – whether it's a three-day festival or two-hour networking session – should have both PR and social media support leading up to and during to make an impact.
The Scooter Media crew has created a list of tips to ensure your event makes a splash this summer.
Get Organized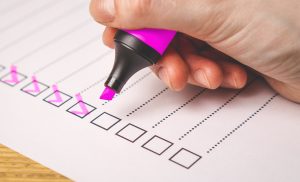 The first step in promoting any event is getting organized. For social media, that means creating a social media calendar leading up to the event. Are there sponsors or donors that need to be highlighted? How many vendors can you profile? Is your event supporting a nonprofit or a cause that may increase attendance? These are all important things to consider when deciding what content you are going to post.
From a public relations standpoint, getting organized means coming up with a plan of attack. Do you have a great food vendor that is available for a cooking demo? Research what TV stations allow cooking demos and come up with a sizzlin' pitch to secure a segment. The same goes for arts and crafts vendors who may be able to show off some of their handmade goodies.
Get On Those Calendars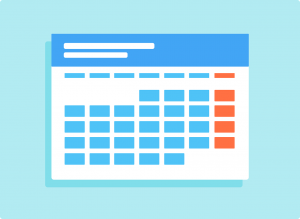 After getting your information and strategy organized, get the event up on as many calendars as possible. As far as social media goes, Facebook events can create a lot of buzz. If you have a social media budget, it wouldn't hurt to put a few of those dollars behind the event and target a specific audience.
In addition to Facebook events, send out a calendar release with basic information – who, what, when, where, and why people should show up. Most local and community papers have an event section, and some even have online submission forms you can fill out.
When sending out a calendar release, don't forget your local magazines. If it's a kid-friendly event, consider sending to parenting and family magazines. Does your event involve craft beer? Consider sending to craft beer magazines.
Get Both Traditional and Digital Coverage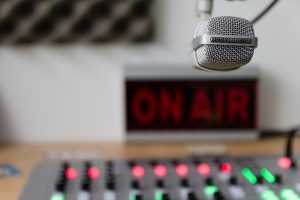 For any event to be successful, people need to know about it. In addition to getting on calendars early in the season, PR and marketing professionals need to explore opportunities with both traditional and digital outlets leading up to the event, festival, spectacle, party… (you get it).
Traditional media coverage includes television segments and print materials such as newspapers and magazines. Newspapers offer more than a calendar. Pitching an event as a story, which is especially effective for fundraisers, can provide a longer piece of content that highlights not just the event, but the cause as well. Many magazines are long-lead, meaning you need to pitch them in advance to be included in the month you want. Remember those TV stations you were thinking about in the 'Get Organized' section? Pitch them your vendors and organizers to get the word out about the event, preferably two to three weeks out. A traditional medium some people neglect or don't have prioritized is radio. Don't forget to send a media alert or press release to local DJs who may include your event in a weekend roundup.
Digital media can include almost anything… well… digital. This is an opportunity to get into newsletters, on other brand's or news outlets social channels, engage social influencers, and pitch digital publications and online magazines. Consider partnering with traditional media outlets to get them to post about the event on their social media channels. Other options include sending information to local chambers and business councils if the event is relevant to their audiences.
Get Your Game Face On
On the day of the event (or days) be ready to be onsite to cover the event via Facebook and Instagram posts and stories as well as live Tweets (if that's where your target audience is). Posting about the beautiful weather during an outdoor event, or making sure people know the event is dog-friendly can do a lot to get more people at your event.
Also, don't forget the day of PR efforts. Be sure to send a media alert with all of the important information – date, time, location, and visuals for TV or photographers – to help secure media at your event.
Now that you are armed with tips for supporting your event with social media and PR, grab your pool floaties and jump right into event planning.
About Scooter Media
Scooter Media is a full-service communications agency in Greater Cincinnati specializing in public relations and social media. For more robust media relations advice for events, see our blog post "Tips for Making Your Event a Media Relations Success."