Tips for Making Your Event a Media Relations Success
Are you in charge of handling the PR and publicity for an upcoming event, but in need of some help getting the word out?
Depending on the type of event, there's a good chance that you will want both pre-event coverage, which includes TV and radio interviews as well as articles promoting your event, along with day-of coverage, such as live remote news segments. You may even be able to score some post-event coverage, which includes event recaps, photo galleries, and more.
Check out our handy checklist to help make sure your event is a success with the media, perfect for novice and seasoned event planners alike:
Pre-event media relations: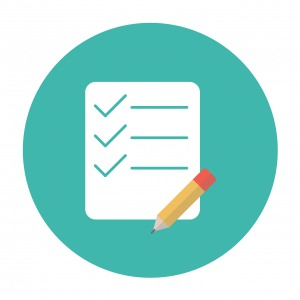 Do your research: Find producers and anchors who are willing to do in-studio interviews and contact them early — their time slots usually fill up quickly.
Pitch creatively: Think about what bringing the event to life inside the news studio will look like. For example, if you are pitching a music event, suggest that guests bring their guitars to give a sample of some of the music viewers will hear at the event. Or, if you are doing a cooking demo, bring the dish you are making at different stages to show how it is made instead of just showing the finished product.
Invite the public: Be sure to publicize your event on local calendar listings a few months in advance by sending a calendar release with the date, location, and a brief description of the event to local outlets that have event listings. Newspapers and local magazines are usually the best places to locate event listings.
Draft a news release: Send the release to local media along with your pitch for in-studio pre-event coverage, or on-site day-of coverage.
Create a booking memo: A booking memo is for the guests who will be speaking as part of your segment, as well as the news anchor conducting the interview. Information should include basics about the interview like time and place as well as event topics like talking points, where to buy tickets, how much tickets cost, and how to get in touch for more details.
 Day-of event media relations:
Send a media alert: Invite local news outlets to the event to see what it's all about. Be sure your media alert includes:

Available interviewees
Good opportunities for visuals
Date and time of the event
Location of the event
Consider free admission for members of the media, and offer to send photos, video, and a quick write-up if they can't make it.

Call the stations: Follow up on the media alert with a quick phone call to confirm if media will be attending the event.
Once Media Arrives: When reporters or photographers show up at the event, it is your job to make sure they get everything they need — and everything you want.

Give

 media personnel a one-sheeter with any additional information about the event that was not included in the release you previously sent.

For large events, set up media passes so that other people — like security or volunteers — know who they are.
Set up on-site interviews by choosing a good visual and getting someone you know will be comfortable in front of the camera who is knowledgeable about the event to speak.
Post-event media relations:
Send event recap: Send photos, video, and a quick write-up to local news outlets who couldn't make the event. Information could include how many people attended the event, how much money was raised, and the reaction from attendees.
Thank the media for coming: It's always nice to be appreciated, and a little gratitude can go a long way when it comes to building successful relationships with the media.
Follow these simple steps will go a long way toward ensuring your event is a success — and that it gets the media coverage it deserves!
Looking for more event planning advice? Don't miss our "Five Tips for Hosting a Standout Blogger Event," as well as our primer on "Why PR Should Be a Key Element in Your Restaurant's Grand Opening Plan."
About Scooter Media
Scooter Media is a full-service communications agency in greater Cincinnati specializing in public relations and social media.