5 Lessons PR Pros Can Learn from Baseball Season
Spring is finally here, bringing with it warmer weather, blooming flowers, and the return of America's favorite pastime — baseball. Whether you're a casual fan of the sport or a diehard devotee of your hometown team, baseball offers numerous takeaways for public relations practitioners who are looking to up their game.
Break out the peanuts and cracker jack and take a seventh-inning stretch from your workday to check out these five valuable lessons from baseball that will help you knock your next PR campaign out of the park.
It all starts with the pitch.
Like baseball, the "game" of public relations is a complex endeavor that requires numerous skills and special training to be an all-star. In order to become a true MVP, however, good PR pros know that some of the most important talents to develop are their skills with pitching and working with the media.
Simply put, if your stories aren't connecting with the writers and editors you're pitching, you will never be able to secure the placements that will score a grand slam for your brand or client. Spend time perfecting your pitches by doing plenty of research on your target writers and the types of stories they cover. In addition, carefully think through the subject line and lead of your pitch — as that is often the only way to ensure that your pitch won't be fouled out into the trash bin.
Need to warm up your pitching skills? Step up to the plate and check out some of our articles about how to build successful relationships with journalists here and here.
Always prepare for the pop fly.
One of the many reasons that baseball is so fun to watch is because it's an unexpected game where anything can happen and a team's fortune can change in the blink of a moment. The same holds true in public relations. Whether you're doing PR for a small business or a big national brand, it's imperative to be prepared for anything and everything that could go wrong.
Establish a crisis communications plan in advance, detailing what key messages will be shared and which procedures will be followed in the event of a crisis. Having this kind of game plan is especially important in the social media space, where negative feedback about your brand or business can quickly escalate into a more serious situation. Being prepared is the best way to ensure that your brand won't strike out.
It's a team effort.
Perhaps more than any other sport, baseball is a team game. A baseball team can't win if every part isn't working in harmony together, from the batting lineup to the outfielders and everyone in between. In the same sense, collaboration is a necessary and vital part of public relations work, and a team of seasoned PR pros will almost always be able to produce better results when they work to determine strategy and execute tactics together.
Even if you are confident in your PR skills, don't be afraid to ask another team member to help you brainstorm some new and different ideas for a client or project. You just might find that calling in a pinch hitter for some outside perspective is just what you need to ensure that your campaign has a winning season.
Sometimes you will strike out.
It should come as no surprise that even the best baseball players and teams can have a bad inning, game, or even entire season. As public relations professionals, we have to become conditioned to striking out every now and then, whether it's hearing "no" from writers who aren't interested in your story, or a social media hashtag campaign that doesn't take off quite the way you might have hoped.
When these setbacks do happen, it's important to recognize that the failure of a specific pitch, tactic, or campaign does not necessarily reflect on your skills as a PR practitioner. Never let the fear of striking out keep you from playing the game — dust yourself off and get back on the field by trying some new strategies and tactics that will resonate with your audiences in a different way.
You have to be in it for the love of the game.
Despite these temporary setbacks, baseball players and fans keep coming back because they love the game. It is wise for PR pros to adopt a similar point of view. Public relations can often be a high-stress, thankless job, so it's important for those in our industry to learn to accept — and celebrate — small victories where we can get them.
Perhaps you thrive on scoring a "triple play" when news crews from all of the local television stations come to cover your event, or a social media post you wrote scores a home run with the fans on your Facebook page. Either way, taking pride and finding excitement in these moments when the story you are trying to tell truly connects with your audiences is the reason that PR pros do what we do, day in and day out.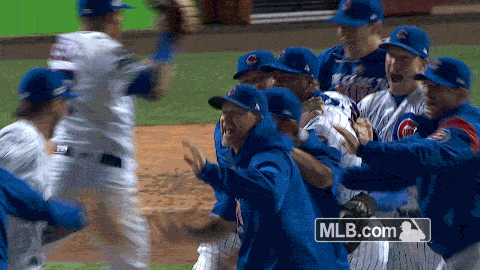 Keep these lessons in mind, and there's a good chance that your next public relations plan will go on a pennant run. Play ball!
About Scooter Media
Scooter Media is a full-service communications agency in greater Cincinnati specializing in public relations and social media.
If you're a PR pro looking for more advice, don't miss our "6 Tips for Making the Most Out of Your PR Placement," "The 5 Habits of Highly Successful PR Pros," and  "The 'New Rules' for PR Pros and Journalists in an Era of Alternative Facts and Fake News."