3 Strategies for Securing National Media Coverage
While the press release is always going to remain a crucial tool for PR pros, in today's media landscape there are many other strategies to explore when building awareness for your brand.
Relying on these alternate strategies is especially important when you're seeking national media coverage, as your brand's story is likely competing with hundreds (or even thousands) more to get told.
TIP: Does your pitch need some TLC? Check out our guide on "How to Write a News Release Reporters Will Love."
With that in mind, we've compiled some of the Scooter Media team's best-kept secrets for securing national media coverage. Go beyond a beautiful press release and add these to your PR playbook:
The Magic of HARO
HARO, also known as Help a Reporter Out, provides journalists with a variety of expert sources for their stories while also providing PR pros with daily (sometimes hourly) opportunities to secure inclusion in various national and regional media outlets.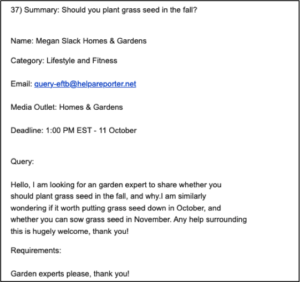 HARO emails inquiries from journalists, bloggers and influencers looking to connect with expert sources three times a day. The emails are sent out Monday through Friday, and the requests will include:
the query;
the requirements to be considered for inclusion within the story;
the submission deadline;
and an anonymous email address to pitch your expert's commentary or your brand's insights, data or suggestions.
The bottom line? HARO is a win-win for everyone. The journalist gets to connect with an expert source and complete their story, while your brand scores exposure and the opportunity to connect with targeted media outlets in your industry.
Sign up to start receiving HARO emails here. (Trust us, you won't regret it!)
The Rise of Substack
What do you get when you combine an email newsletter with a blog? One of our favorite best-kept PR secrets, Substack!
While anyone can sign up and start posting on this online publishing platform, Substack is mostly used by thought leaders and journalists. It's also become an attractive destination for reporters because the platform does not rely on editors or advertising sales like other outlets.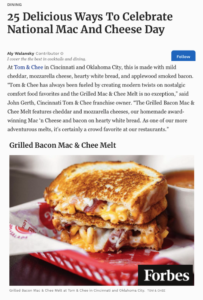 Additionally, authors can make their Substacks free, or they can turn on paid subscriptions for readers — and they are paying for content! In fact, there are well over 1 million people paying for subscriptions to Substack each month. You can subscribe to the Substacks of journalists that cover your targeted beat for free, or go the extra mile and support them by becoming a paid subscriber to their newsletters.
If you need even more incentive for getting on Substack, many reporters on the platform will also include a list of stories they're working on and open opportunities for brands to pitch them expert commentary or products.
Start finding Substacks to read and subscribe to here.
The Importance of Social Media
Similar to subscribing to your favorite reporters on Substack or monitoring HARO for open media opportunities, PR pros should be following reporters who are writing for their brand's target publications on social media.
Often, national journalists will post calls for sources on Twitter, LinkedIn, or Facebook (and sometimes even Instagram!). Once you find out where these reporters are posting most often, follow along and scan their posts frequently so you don't miss an opportunity to contribute to a story that they may be working on. Just be sure to follow their pitch requirements if they provide them in the post!
Looking for more media relations tips to score the media coverage your brand deserves? If you already checked out our guide on "How to Write a News Release Reporters Will Love," then read "Is your National Media Pitch Ready for Prime Time?"
Do you have a newsworthy story to tell? Let us help you to tell it! Contact us here.