3 Summer Blockbusters with Sizzling Social Media Campaigns
Few things are more synonymous with summer than the time-honored tradition of kicking back with a bucket full of popcorn and enjoying the latest blockbuster on the big screen. Whether you're a Marvel movie maven, a rom-com connoisseur, or a fan of action flicks like Top Gun: Maverick, summer is one season guaranteed to offer something for every type of moviegoer.
While you might think that buzz and word-of-mouth are enough to ensure big-budget movies are a hit, that is rarely the case. Studios often spend hundreds of millions of dollars marketing a film, and a truly exceptional or creative social media marketing campaign can be the catalyst that turns a normal summer blockbuster into a bona fide box office smash.
So crack open your favorite movie theater candy, silence your cell phone, and check out three summer blockbusters with social media campaigns that blew us away:
1. The Dark Knight (2008)
The Batman may be all the rage this year, but it pales in comparison to the amount of hype surrounding the release of The Dark Knight in 2008. Social media was still in its relative infancy at the time (in fact, Facebook hadn't even launched its Pages feature yet), but Warner Brothers took full advantage of emerging digital trends through its "Why So Serious?" alternate reality game (ARG) — and raised the bar for marketing movies on social media ever since.
The campaign kicked off with an in-person activation at Comic-Con 2007, where hundreds of dollar bills that had been "Joker-ized" (to tie in with the film's iconic villain) were distributed to attendees. The dollar bill promoted a website that, when accessed, listed GPS coordinates and a specific meeting time for fans who wanted to learn more. When the big reveal finally came, fans weren't disappointed; an airplane flew overhead, writing The Joker's signature catchphrase "HA HA HA" in the sky along with a phone number that, when called, served as the official introduction to the game.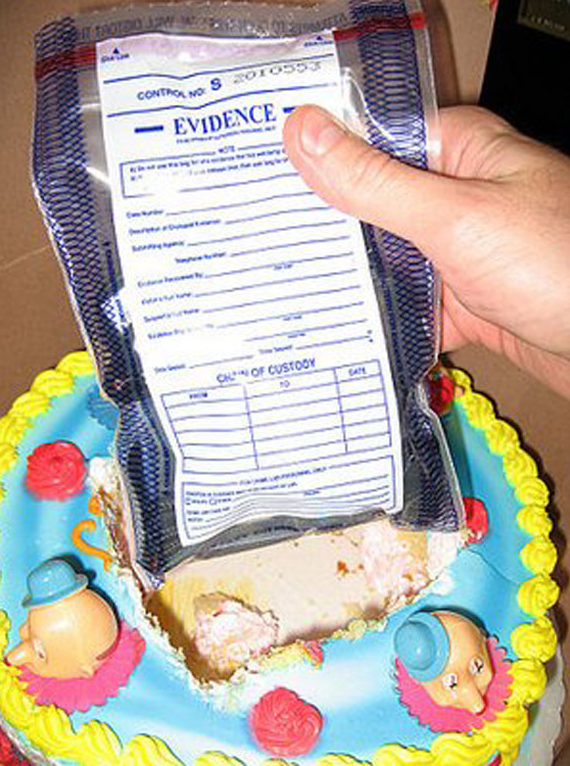 What followed was a sprawling, year-long campaign that combined both in-person activities and digital marketing tactics to tell a story unlike any other. Social media profiles (remember MySpace?) were set up for key characters in the story, along with an intricate web of connected websites, videos, and other media to continue the narrative. One particularly memorable moment even saw players receive an online clue that led them to pick up a cake from a local bakery in their city and call a phone number, which led participants to discover a ringing "Joker phone" in the center of the cake.
By the time the "Why So Serious?" campaign reached its conclusion leading into The Dark Knight's release in July 2008, it had engaged over 11 million unique participants in 70 countries. The campaign's success also translated into big dollars at the box office, as The Dark Knight shattered numerous records upon release and eventually became the first superhero film to make more than $1 billion.
2. Pitch Perfect 2 (2015)
The first Pitch Perfect film had a relatively quiet launch when it was released in October 2012, but after the sleeper hit went on to bring in an aca-awesome haul to the tune of $116 million, audiences were pitch-slapped with social media marketing to promote its sequel, Pitch Perfect 2.
Released in May 2015, the film was the first time Universal prioritized digital marketing efforts over more traditional methods — and the campaign was certainly something to sing about. Some of the creative social media tactics used to promote the film include:
launching an official Pitch Perfect Snapchat account, which — thanks to the social media presence of stars like Hailee Steinfeld — amassed 350,000 followers within just a few weeks;
starting a Pitch Perfect Tumblr account, enabling users to reblog videos and .gifs of the movie's most "meme-able" moments;
partnering with BuzzFeed for a series of branded articles spotlighting key aspects of the film and its stars;
teaming up with social media app Dubsmash, where users could submit videos of them lipsyncing their favorite line or song from Pitch Perfect 2 for a chance to win a walk-on role in the third film;
sponsoring the debut of the music video for Britney Spears and Iggy Azalea's "Pretty Girls" on YouTube.
The campaign also hit a high note at the film's premiere, which was a full-on social media soirée. The red carpet featured "social media stations" where attendees could post photos from the event using a branded #Pitch2Premiere geofilter on Snapchat and an "InstaStop" full of Instagram-ready photo opportunities. The entire premiere was even live-streamed on Periscope, allowing fans from all over the globe to engage with the event in real-time.
All of these efforts clearly struck a chord with audiences, as Pitch Perfect 2 made more money in its opening weekend than the first film did in its entire theatrical run, becoming one of the most successful openings for a comedy film ever.
3. The Hunger Games (2012)
The odds were definitely in Lionsgate's favor when they launched the social media campaign for The Hunger Games in 2012. While anticipation for the film was already high due to the popularity of the best-selling book series upon which it is based, creative social media strategies helped that hype catch fire with audiences all over the world.
At the core of the social media campaign was the "One Panem" activation on Facebook, which allowed users of the social media platform to enter the fictional world of Panem the film is set in. Fans who signed up to participate were assigned to one of the twelve "districts" that play a key role in the movie, receiving a District Identification Pass that could be easily turned into a Facebook profile photo.
Additionally, each of the twelve districts had its own Facebook page, through which participants could vote for a "mayor" of the district, interact in competitions against other districts, and unlock exclusive access to other content related to the film.
Other creative tactics leveraged to bring The Hunger Games to life on social media include:
a Facebook contest that gave fans a chance to win signed movie posters in exchange for learning about (or donating to) Feeding America, including a kickoff video featuring the film's star Jennifer Lawrence;
a "Capitol Couture" blog on Tumblr, which spotlighted the imaginative costumes featured in the film and reblogged similar designs from fans of the franchise;
the "Hunger Games Advanced Screening Program" on Twitter, in which users could tweet special hashtags for a chance to bring a screening of the movie to their city prior to its release.
While protagonist Katniss Everdeen may have won the fictional competition in the film, the real winner was Lionsgate, as incredible word-of-mouth propelled the film to a $153 million opening weekend and launched one of the most successful movie franchises of the 2010s.
Which social media campaign for a summer blockbuster is your favorite? Tweet us @ScooterMedia and let us know!
If you enjoyed this article, here are a few others from the Scooter Media blog to check out: