Drew Boehmker Promoted to Digital Account Supervisor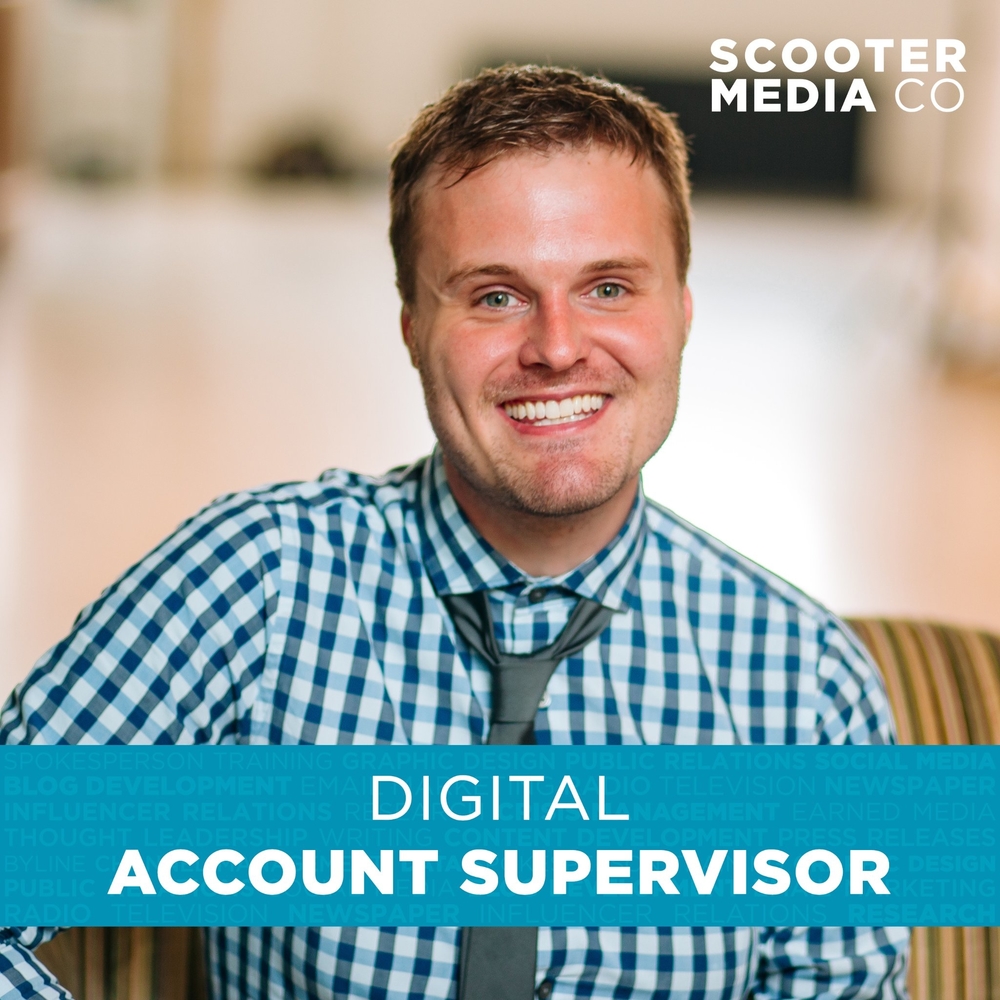 #BeepBeep — big things are happening at Scooter Media! We're thrilled to share that Drew Boehmker has been promoted to the position of Digital Account Supervisor. In this role, Drew will lead the digital team and be responsible for managing and developing our agency's digital and social media offerings.
Since joining the Scooter Media team in 2016, Drew has worked in the digital space for a wide variety of clients, including Klosterman Baking Company, the Fanlight Corporation/naturaLED, People Working Cooperatively, Redwood, Theatre House, and Whole Home. He has also led social media training sessions for clients such as Best Way Disposal, Building a Safer Evansville (BASE), and Northern Kentucky Tri-ED.
Drew's social media/digital marketing work has been recognized as some of the best in the region several times at the Cincinnati PRSA's Blacksmith Awards, including several Blacksmith Awards for client People Working Cooperatively's "Ramp It Up for Veterans" campaign. He was also named Cincinnati PRSA's "New Public Relations Professional of the Year" in 2018.
"Drew has been a driving force in our agency's digital efforts for many years, and I know he will bring that same energy and enthusiasm to his work as Digital Account Supervisor," said Shannan Boyer, President and Founder of Scooter Media.
Outside of his work at Scooter Media, Drew also leads the public relations and marketing efforts for the Northern Kentucky Pride Center and currently serves as the APR Chair for Cincinnati PRSA, as well as Professional Advisor to the Northern Kentucky University chapter of PRSSA.
Get to know more about Drew by clicking here. Also be sure to check out his posts on the Scooter Media blog, including: