How to Write Captivating Instagram Captions
In the past several years, Instagram has evolved into one of the most important social media channels for both casual users and big brands — and it's not going anywhere in 2021. In fact, according to the experts at Hootsuite, over 1 billion people use Instagram every month. With that many potential eyeballs, brands who successfully utilize Instagram are guaranteed to connect with followers in new and meaningful ways.
But successfully marketing your brand on Instagram means much more than just posting a perfectly filtered photo. The caption that accompanies your photo is just as important (if not moreso!) than your photo.
Why are Instagram captions so important?
After your thumb-stopping photo, the caption is the next thing the user sees. If they haven't liked your photo already, a clever Instagram caption could be the deciding factor in their decision to double-tap. Captions are the window into your brand's soul, allowing your followers to get a feel for the personality of your social media presence.
So, where do I start?
Before you start on your next Instagram post, it's worth taking a look back at your previous posts and analytics. Find what posts did well and see what kind of captions they had. Is your audience responding to longer captions, or shorter text with an emoji? Use these insights to guide your future caption strategy.
What do I need in my caption?
Armed with the knowledge of your previous posts, you're ready to move forward.
Call-to-Action
At the bare minimum, you need a call-to-action (CTA) in your Instagram caption. A call-to-action could be as simple as asking for a like or as advanced as asking to read a blog post linked in your bio. If your post doesn't have a CTA, there's no reason you should be posting it on Instagram.
Hashtags
Hashtags have always been a "controversial" topic on Instagram — do I stuff my first comment with a million hashtags? Will a few hashtags suffice? How can people find me using hashtags? One thing is for sure: you definitely need relevant hashtags. It doesn't really matter if you put them directly in your caption or in your first comment, as long as you remember to include them!
Can't decide which hashtags to use? Utilize an Instagram hashtag generator to get a few ideas, and pick the ones that make the most sense for your brand and the post in question. Our friends at Later have a great round-up of some of hashtag generators out there.
Aesthetics 
Once you have the basics checked off, then you can start adding in emojis and making your captions aesthetically pleasing with line breaks. You'll have to be cognizant of the length of your caption as well. Instagram cuts you off after three to four lines. This means the best Instagram captions front-load the important info in case your followers don't click "more" to read the rest.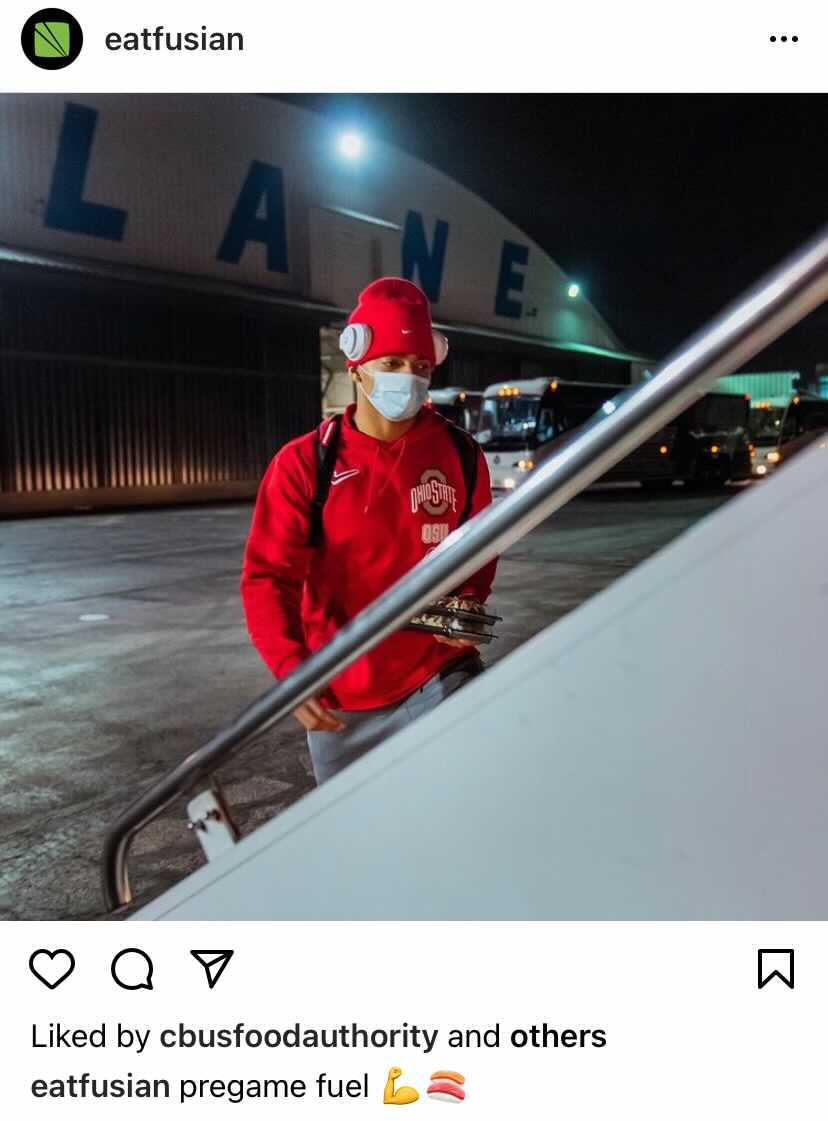 Creative Copy
Because of Instagram's more visual nature and "creative" slant, it's a great platform to infuse a little additional creativity into your captions. If it makes sense for your brand's voice, try delighting your readers by using techniques like alliteration and rhyming. If you're stuck in a rut, crack open a thesaurus … or at least head to thesaurus.com!
For information, check out our blog on how to write snappy social copy.
Writing an Instagram caption can sometimes be intimidating, but following these simple tips will have you conquering the caption game like never before. Now go forth and create!
Looking for more social media tips and tricks? Check out "6 Hacks for Facebook Ads," then discover "How to Select the Right Platform for Your Social Video."