Top 10 Social Media Sites of Yesteryear
While change is inevitable in every industry, it's nearly a constant in social media marketing. New platforms are emerging all the time, but for every success story like TikTok there are plenty of other social media sites out there that show up on the scene, make an impact, and then slowly fade into the background before disappearing into the sunset forever.
As part of our agency's 10th anniversary celebration, the Scooter Media crew is throwing it back and taking a look at our 10 favorite social media sites of yesteryear:
1. Friendster
While most people point to MySpace as the start of the social media universe, it was actually predated by another platform: Friendster. Launched in 2002, Friendster allowed users to create profiles and make connections, and was the first to offer many features that are commonplace across today's social media titans — such as joining groups based on common interests and messaging users one-on-one.
While it was once the most popular social networking site, Friendster quickly found itself faltering in the face of stiff competition. The platform rebranded to a social gaming site that allowed users to experience interactive content with their connections, but eventually, it was game over when the company ceased operations in 2018.
2. MySpace
No social media retrospective would be complete without mentioning MySpace. The first true social media megastar, MySpace brought terms like "Top 8," "profile song," and "glitter graphics" into our lexicon forever until Facebook stole its momentum in the late 2000s, leaving everyone's first friend Tom behind.
Though MySpace still exists as a music-first social media platform, today it doesn't even crack the top 20 most-visited social media sites. (And accidentally deleting 12 years of content probably didn't help much, either.)
3. Xanga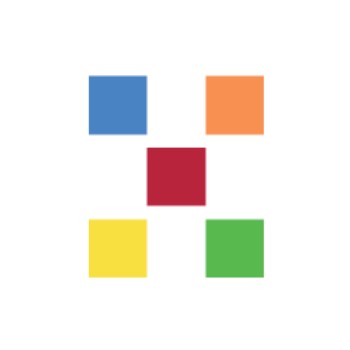 Part personal blog, part social networking site, there's no denying that Xanga had the x-factor for a specific demographic in the mid-2000s. Originally launched in 1999 as a website where users could share book and music reviews, teens quickly flocked to the platform, reaching 27 million users at its peak.
As time went on, Xanga focused more on subscription-based services to drive revenue, which ultimately led to its downfall when similar platforms such as WordPress offered better blogging platforms free of charge. (But if you want to take a walk down memory lane, you may still be able to access old blogs posted to the platform!)
4. Foursquare
These days, checking in at locations as part of a social media post is almost second nature (after all, did you even brunch if you didn't post a pic and tag your favorite spot?). But that wasn't always the case. When Foursquare showed up on the block in 2009, its location-based gamification added another dimension to the social media universe, and the platform became very popular, very fast — even Barack Obama used the app to "check in" at a town hall meeting prior to the 2012 election.
Unlike other sites on this list, Foursquare still exists today, just in a markedly different capacity. The platform was effectively "split up," with the site's game-centric features being migrated over to sister app Swarm, while Foursquare was rebranded as Foursquare City Guide and positioned as a direct competitor to Yelp.
5. Klout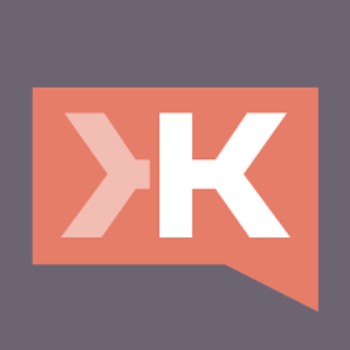 It's no secret that social media is all about building reputation and influence, and that's exactly what Klout sought to measure.
Users could link their profiles from a wide variety of social media platforms to receive a "Klout Score," showing the relative influence of their social media sites. While some thought it might revolutionize the social media industry and many marketers appreciated how easy the platform made finding influencers, Klout never caught on with the public en masse and was subsequently sunsetted in 2018.
6. Yik Yak
If you were on a college campus any time in the early 2010s, there's no doubt that you've experienced Yik Yak. Yik Yak was a unique app that allowed users to post anonymous messages, which could then be viewed by anyone within a 10-mile radius — making it a gossip magnet on hundreds of college campuses.
While the app went from being launched in November 2013 to becoming valued at $350 million less than a year later, it soon started making headlines as the app became filled with messages of hate speech and threats of physical and sexual violence. Though the platform attempted to pivot and implement additional safety features, it faced a surge of challenges from both the courts and colleges that led to its shutdown in 2017. (While the app did relaunch in 2021, it hasn't had nearly the same impact it did the first time around.)
7. Periscope
What's better than video on Twitter? Live video on Twitter, of course! Or at least, that was the pitch for Periscope when it was released in 2015. Periscope brought plenty of new features to the game, taking live-streaming to the next level with interactive viewing experiences and a map tool that allowed users to tune in to video feeds happening all over the world.
After being purchased by Twitter and natively integrated into the platform, increased competition in the live-streaming space and a shift in Twitter's overall strategy brought Periscope down in 2021.
8. Vine
We'll keep this short, just like the videos the platform popularized: Vine exploded on the scene in 2013 (amassing 3.6 million visitors in just 5 months), until waning interest and a lack of tools for marketers caused parent company Twitter to let the app wither and die in 2017.
At least we'll always be able to revisit some of our favorite videos that are still looping around our heads to this day.
9. Digg
Though it was technically a "news aggregator," Digg had a lot in common with some of the social networks we use today. Digg sought to create a "front page" for the Internet, allowing users to share links that would then be voted on by others, who chose whether to vote the links up (meaning they "digg"ed them) or down.
At its peak, Digg reached more than 200 million users per month, but a wildly unpopular redesign in 2010 ultimately dug this platform's grave. (Although there is another social networking site that functions incredibly similar …)
10. Google+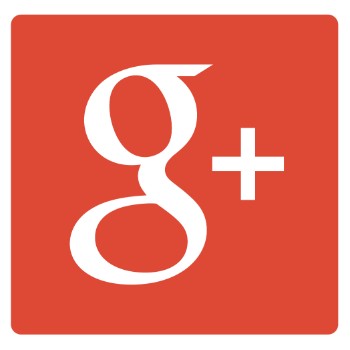 Last but certainly not least on the list is the perplexing platform that was Google+. Given Google's excellent track record, expectations were sky-high when the social media site first launched in 2011. Google+ was "invite-only" at launch, giving it an air of exclusivity that helped to build an impressive amount of buzz and FOMO.
Eventually, that buzz simmered down and Google+ was just … there. People soon realized that Google+ did not have much to offer that Facebook wasn't already doing better, and the "Circles" feature confused even savvy social media marketers. Dwindling user engagement (including 90% of user sessions on the platform lasting 5 seconds or less) combined with a massive data breach was the 1-2 punch needed to knock Google+ out of the equation in 2019.
Are there any other social media sites that you think belong on this list? And which platforms of today do you think will wind up on this list in another 10 years? Let us know by tweeting @ScooterMedia!
Still feeling nostalgic? Revisit some of the most iconic social media moments of all time in "Top 10 Viral Moments That Defined a Decade," then check out "10 Surprising Social Media Stats from the Past Decade."