Top 10 Viral Moments That Defined a Decade
In case you haven't heard the exciting news: Scooter Media is turning 10 this month! As part of our anniversary celebrations, we're getting nostalgic and taking a look back at some of the most viral moments and social media trends that kept us buzzing from the time our agency was started in 2012 to the present day.
So turn on your old iPod Touch, put on the soothing sounds of your favorite Vine compilation, then sit back and relax as we walk through 10 viral moments that defined the last decade.
#1: The Dress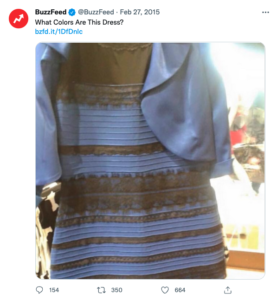 Whether you were team "black and blue" or team "white and gold," we all remember the highly divisive debate over The Dress. This 2015 phenomenon went viral on almost every platform at the time, especially Twitter (where many brands got in on the action, to varying degrees of success).
While it was eventually revealed that the dress was, in fact, black and blue, that didn't stop this moment from becoming Twitter's top trend of the year and "sparking an Internet war for the ages."
#2: "The Fox (What Does the Fox Say?)"
If you were anywhere around YouTube in 2013, there's a pretty good chance that at some point you encountered the mega-viral music video for "The Fox (What Does the Fox Say?)" by Norwegian comedy duo Ylvis.
With over 1 billion views on YouTube, this undeniably catchy anthem still has people humming along all these years later. It's even been turned into a children's picture book!
#3: ALS Ice Bucket Challenge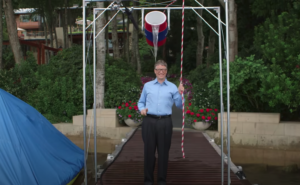 Some of the best viral moments are those that make a positive impact on society, and that was certainly the case for 2014's ALS Ice Bucket Challenge. Participants were invited to pour a bucket of freezing ice water on themselves and then nominate friends and family members to do the same, all the while helping to raise awareness and show support for those impacted by ALS, also known as Lou Gehrig's Disease.
This viral moment seemed to ignite overnight, becoming so popular that even celebrities such as Mark Zuckerberg and Bill Gates took part in the challenge. Even more importantly, the challenge raised an incredible $115 million for the ALS Association — and it all started with a single video.
#4: PowerPoint Nights
Although this is one of the more recent viral moments on the list, it's also one of our favorites.
As TikTok exploded in popularity during a time when many of us were craving social interaction, users found themselves flashing back to a gold standard in the Microsoft Office suite: PowerPoint. Families and friend groups across TikTok participated in this trend in a variety of different ways, whether it was planning their next movie night, dreaming of their next vacation destination, or even hosting a good-natured "roast" of their friends.
In fact, the Scooter Media team loved this trend so much that we used it as a way to get to know our team better! Check out the full video over on our TikTok channel.
#5: Mannequin Challenge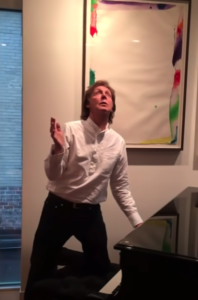 Another viral moment that you may have forgotten about (but probably participated in) was the Mannequin Challenge, which took the social media world by storm in 2016.
In this challenge, participants were tasked with staying absolutely still while holding a pose. Deceptively simple yet surprisingly fun to watch, many people put their own creative twist on the trend, including major celebrities such as Paul McCartney.
Before long, the challenge became a bona fide viral video frenzy, with classrooms, workplaces, and even presidential campaigns joining in to make this one of the most viral moments of the decade.
#6: The Egg
Proving that it's sometimes the simplest moments that can go viral is 2018's "The Egg."
This trend started when Kylie Jenner's Instagram post of her daughter Stormi became the most-liked post on the app — at least until one determined Instagram user decided to challenge the world to break her record.
As a result, Kylie Jenner found her record "scrambled" after a post of an ordinary egg gained over 28 million likes, "cracking" the previous title of 18 million likes. Today, the "World Record Egg" has over 55 million likes.
#7: BuzzFeed Quizzes
From finding out which Disney character you are based on what you would eat for breakfast to figuring out which decade you were born in based on eight "yes or no" questions, BuzzFeed quizzes continue to be a fun viral moment — and a great boredom buster — for all kinds of social media audiences.
Want to find some of the best quizzes to send to friends and family members? Here's a roundup of some of the most viral BuzzFeed quizzes of all time.
#8: Keep Calm and …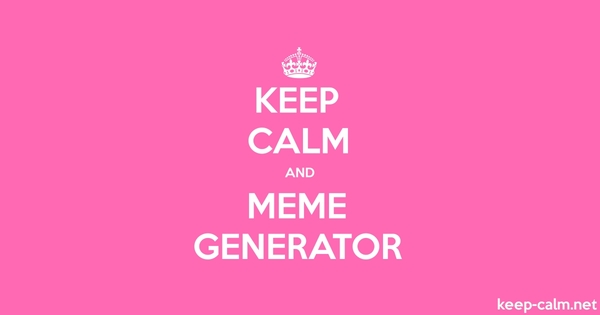 Although the phrase was originally used as propaganda during World War II, it re-emerged as a viral moment in a big way, becoming one of the most ubiquitous memes of the early 2010s. Its popularity then turned into a real-world trend, as the phrase started appearing on everything from phone cases and clothing to mugs, stickers, and more. (In fact, online marketplace Etsy currently has more than 10,000 items containing this phrase or one of its derivatives!)
#9: Flappy Bird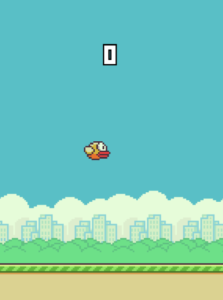 From Angry Birds and Fruit Ninja to Doodle Jump and Jetpack Joyride, there are plenty of contenders for apps that turned into viral moments, but our favorite has to be Flappy Bird.
Originally designed to be a simple side-scrolling game that could serve as a stress reliever, Flappy Bird won fans over with its simplistic — yet addictive — gameplay, becoming one of the most talked-about apps of 2014. Yet just as the game reached the height of its popularity, its creator Don Nguyen shut down the app, citing its "addictive" nature and negativity on social media as reasons for its untimely demise.
(If you're like us and still find yourself needing your Flappy Bird fix every now and then, don't worry — there's now a free desktop emulator where you can play the game in its entirety.)
#10: Pitch Perfect Cup Song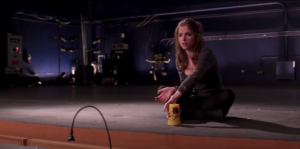 There's no denying that Pitch Perfect is one of the most memorable films to come out of 2012, and while it had many iconic quotes and moments, there's no denying that the most notable trend it ignited was the "Cups" song.
In the film, Beca (played by Anna Kendrick) opts to sing while using a cup as an instrument as part of an audition. Soon after the release of the film, social media users of all ages were quick to recreate the scene, trying to master the cup choreography while singing the lyrics on key. (In fact, the song became so popular that it eventually became a hit on the radio, too!)
Although the lyrics or the cup game were not original to the film, this trend became widely popular and inspired many talented performers to showcase their talents on social media.
We hope you've enjoyed this fun look back at some of the most memorable viral moments! What's your favorite moment on the list? Let us know by tweeting @ScooterMedia, and be sure to stay tuned to our blog for more great retrospectives celebrating our agency's 10th anniversary.
Feeling nostalgic? Check out a few of the earliest blog posts from the Scooter Media archives, including "Trading Spaces: Lessons Learned from Moving a PR Agency" and "The 5 Habits of Highly Successful PR Pros."