Social Media Snapshot: Let's Talk About TikTok
Click, flash! The world of social media is always changing from one minute to the next, and staying up-to-date with what's trending can be a challenge even for the savviest social moguls. Fear not — the social media experts at Scooter Media are here to give you a quick download on everything you need to know.
This month, we're taking an in-depth look at TikTok — a social video app that is rapidly growing in popularity, amassing more than 660 million downloads in 2018 and outpacing even YouTube, Instagram, and Facebook in the App Store at the end of last year. With all of the buzz surrounding this new app — especially among the elusive audience known as Generation Z — it's important for social media pros to have a basic understanding of what TikTok is, how the app functions, and the value the platform holds for marketers.
TikTok: The Basics
TikTok describes itself as the world's leading platform for short-form mobile videos, with the goal of "capturing the world's creativity, knowledge, and moments that matter in everyday life." Similar to the six-second looping video clips that came into vogue with Vine in 2013, TikTok is all about bite-sized content. Users are able to easily add visual effects (similar to Snapchat filters) to their videos, along with music and short soundbites from movies, television shows, and more.
Perhaps not surprisingly given the younger demographic of the app, most videos on the platform tend to feature jokes, pranks, or memes. Videos showcasing a creator's talents — such as singing or dancing — are also popular, thanks to the seamless integration of music within the app.
TikTok: Features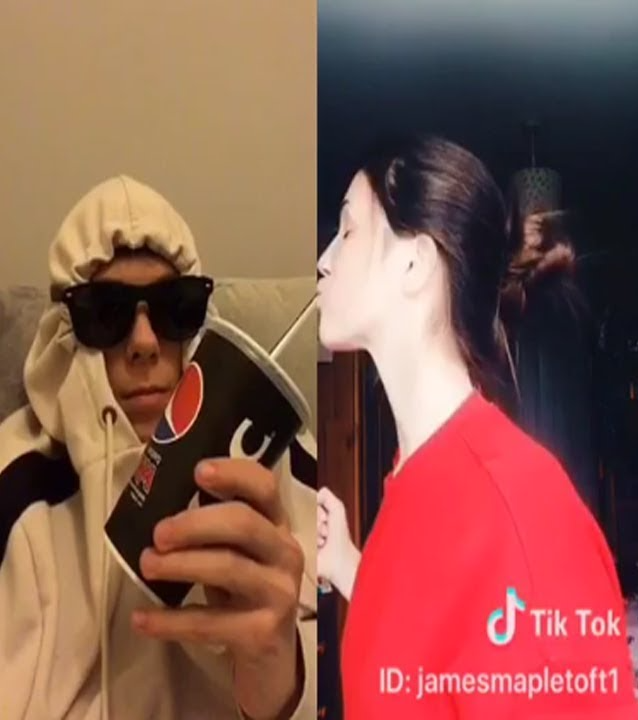 TikTok has several features that will be familiar to users of other social media platforms. Users follow other users — from family and friends to influencers and celebrities — and can like or comment on posts that resonate with them. Hashtags are also present, but unlike other platforms where they can feel like an afterthought, they play a central role on TikTok; users often congregate around hashtags dedicated to specific "challenges," jokes, and other topics.
With that said, after spending just a few minutes on the app it becomes abundantly clear that TikTok looks and feels different from its competitors. Some of these differences are purely aesthetic — for example, users navigate videos by scrolling up and down (instead of side-to-side as in Instagram Stories) — whereas others are more pronounced, such as a "Duets" feature that allows users to respond to videos they like by duplicating a video and adding their own alongside it.
Another standout feature of TikTok is the "For You" page, which opens as soon as you launch the app. This page is carefully curated based on a user's past watch and like history, along with the viral content that is currently trending on the platform. This "For You" page functions differently from other social media apps, whose feeds usually only show content from accounts a user has followed.
TikTok's Value for Social Media Marketers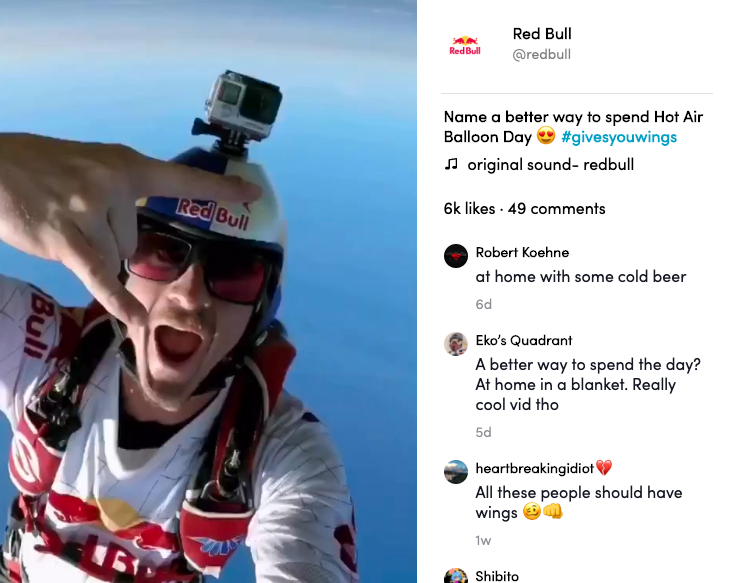 Because TikTok is still in its infancy and has not yet taken hold as a primary marketing tool, the app offers a lot of opportunities for businesses that become early adopters of the platform.
Several major brands have started utilizing TikTok in creative ways, from Red Bull posting short videos of people doing extreme stunts while wearing branded gear to Sony promoting its recent thriller Escape Room by inviting influencers on TikTok to team up and solve puzzles that unlocked rooms like those shown in the movie.
Unlike other social media platforms where it is perfectly acceptable to post videos of products, that isn't the case on TikTok; in order to get noticed and followed on this platform, your brand will have to challenge itself and create content that is "snackable" and speaks to the meme-loving population that dominates the platform.
TikTok: What's Next
Only time will tell whether TikTok establishes itself as a primary social media platform or becomes just another passing fad, but for right now, the numbers don't lie as the app continues to grow; in fact, the platform added an estimated 188 million users during the first quarter of 2019 alone. With that many eyeballs spending an average of 52 minutes per day on TikTok, it's clear that the audience is there — now the only question is whether your brand will be as well.
Scooter Media is Your Social Media Resource
Scooter Media is your resource for navigating the ins and outs of the always-changing world of social media. Looking for more social media tips? Check out our primer on Social Media Trends in 2019, along with guides to scheduling your social media posts and successfully managing an Instagram account for your brand. Be sure to check back frequently for new installments of our "Social Media Snapshot" series!
About Scooter Media
Scooter Media is a full-service communications agency in greater Cincinnati specializing in public relations and social media.