4 Ways Brands Can Use Twitter in 2022 and Beyond
As social media marketers, we are tasked not only with keeping up with the latest algorithms and trends, but also with the reputations of each of the platforms we use every day.
For example, it wasn't so long ago that Facebook was known only as the social network for college students; now, it boasts more than 2.6 billion active monthly users. Similarly, when Tumblr was first launched in 2007, the site was meant to be a micro-blogging site that could compete with the likes of WordPress; in 2020, however, the site has since evolved into a social media platform that offers a kind of "counterculture" compared to more mainstream apps, being most popular with millennials (who comprise 69% of the site's user base).
For many social media pros, one of the most difficult puzzle pieces to solve in their social media marketing mix is Twitter. Although the site remains popular with approximately 152 million daily users, all too often marketers focus on the platform's shortcomings — such as the fact that the average lifespan of a tweet is just 19 minutes — and decide to forego tweeting in favor of focusing on platforms with more clearly defined audiences.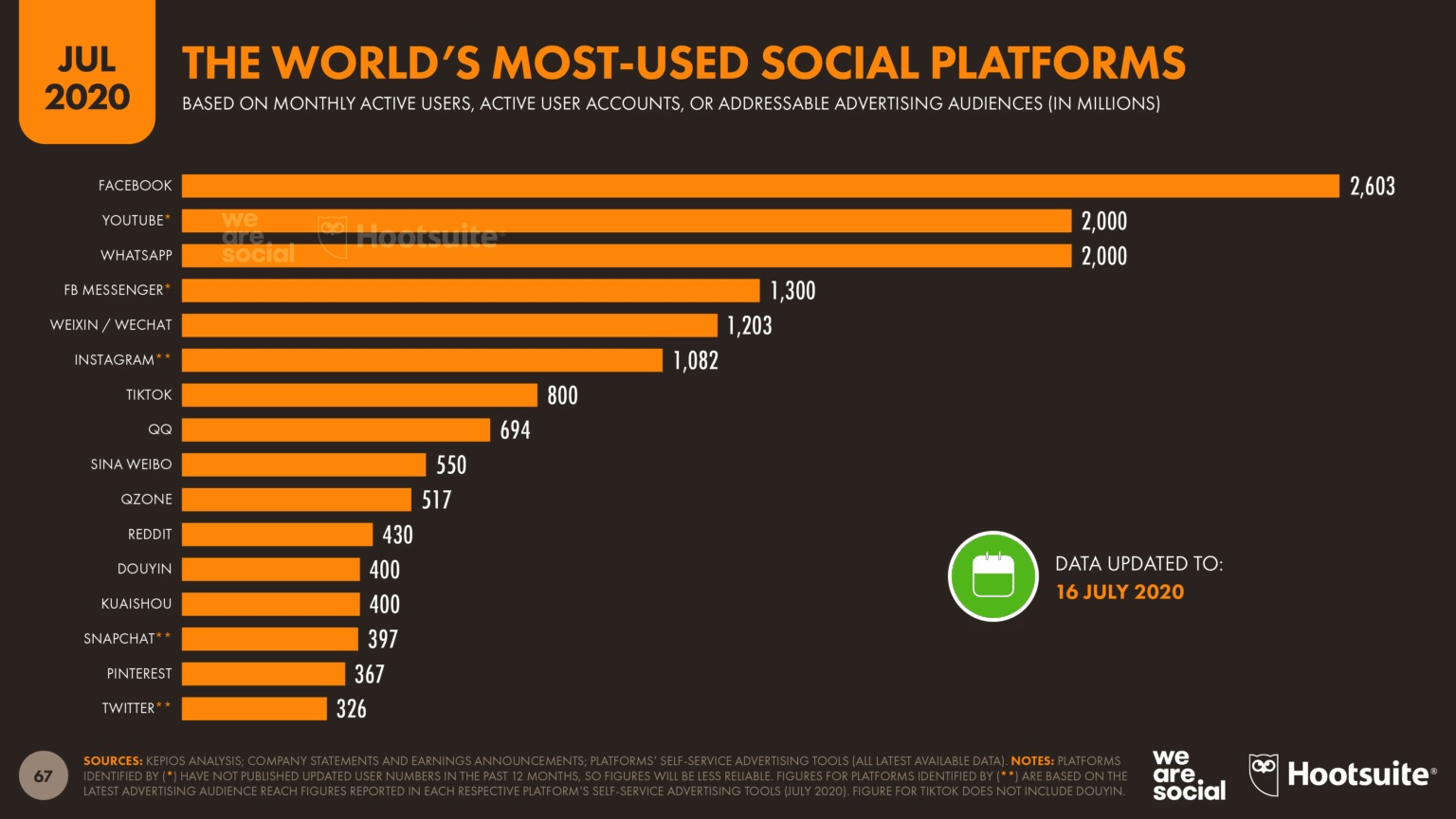 However, when used strategically, Twitter can offer a wealth of opportunities for growing your brand and attracting new audiences to your business. Here are a few of the most important:
Step Up Your Social Listening
Social listening is "the process of monitoring social media channels for mentions of your brand, competitors, product, and more" — and when it comes to listening effectively, you simply can't top Twitter.
Part of the reason social listening is much easier on Twitter is because of the platform's excellent search feature. However, Twitter is also a platform where audiences are more likely to be having public conversations about your brand — especially compared to platforms like Facebook, where many users opt for increased privacy settings, or Instagram, where people may be talking about your brand in Stories or other "dark" posts that you are unable to see.
But social listening offers more than just an opportunity to tell whether people are talking about your organization positively or negatively; it can also provide an avenue to connect with customers who might be searching for exactly what your brand has to offer. For example, if you're the social media manager for a local restaurant, consider setting up key search phrases so that you'll be alerted when someone in your city is looking for the perfect meal to enjoy for #TakeoutTuesday — giving you the chance to initiate a conversation and convert into a sale in real-time.
Fall in Love with Fleets
In case you haven't heard, Twitter recently launched a new feature called "Fleets," which allow your brand to join the conversation by sharing momentary — or "fleeting" — thoughts. Like Stories on other platforms, fleets only stick around for 24 hours, and your followers can see fleets at the top of their timeline every time they log in to the app.
Like tweets, Fleets can include text, photos, videos, and .gifs, but users are not able to engage with them via retweets and likes.
That thing you didn't Tweet but wanted to but didn't but got so close but then were like nah.

We have a place for that now—Fleets!

Rolling out to everyone starting today. pic.twitter.com/auQAHXZMfH

— Twitter (@Twitter) November 17, 2020
Because this feature is so new, only time will tell whether Fleets are a flash in the pan or hold long-term value for brands. For now, however, they are a fun tool to experiment with and a great way to help your brand break through cluttered Twitter timelines.
Curating Excellent Customer Service
Another area in which Twitter shines is helping social media managers connect with customers who are seeking to be heard — whether via asking questions, lodging complaints, or even just showing their favorite brand some love. In fact, many major brands now have Twitter handles dedicated to handling these helpdesk issues, from Nike's @nikeservice to Adobe's @adobecare.
Being there to address a customer's issues as they come up can go a long way toward generating goodwill for your organization, and help to ensure things are resolved quickly so they do not escalate into larger headaches for your brand.
Best of all, because these customer service interactions are one-on-one by nature, they are also a great way to showcase the tone and values of your brand. Many customer support accounts on Twitter, like those mentioned above, take these brief touchpoints as an opportunity to engage audiences with humor while still providing top-notch customer service. Sometimes these interactions can even go viral, as was the case in 2018 when Domino's attempted to help out a concerned patron with a topping-less pizza … only to discover they had opened the box upside-down:
Engaging with the Community and Other Brands
Finally, perhaps the most important reason Twitter remains relevant today is because the platform offers brands an easy way to stay connected and share what's happening in their local communities and industries with their followers. While sharing is the basis of all social media platforms, the simplicity of retweeting makes it especially easy to do so on Twitter; in fact, over half of the content shared on Twitter timelines is retweets!
For example, does your business partner with a local nonprofit to drive fundraising or awareness? A simple retweet can go a long way toward keeping your followers in the know. And this kind of sharing is obviously reciprocal; if your brand is sharing the good news from another organization, there's a good chance they will be keen to share their content with other users as well.
Twitter is also a great place to have your brand engage with other brands, both big and small. If your company is attending a trade show or industry event, for example, tagging the organizers of the show can help make your presence known. As always, you should constantly be on the lookout for opportunities to insert your brand's voice into broader conversations (where appropriate); who knows — sometimes all it takes is a lighthearted response to a big brand for your business to go viral and reach thousands of people!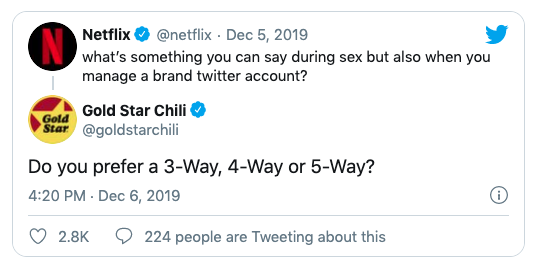 Ultimately, like all social media strategies, the best way for your brand to use Twitter will always depend on the specific objectives and outcomes your organization is seeking. But with a little creativity and strategic thinking, you can crack the Twitter puzzle — and maybe create a little social media magic along the way!
Looking for more tips? Don't miss all of the social media articles from the experts at Scooter Media, including our ideas for implementing a backlink strategy, ways to improve your social copywriting, and a "how-to" guide for selecting the right platform for your social video.