5 Ideas for Promoting Your Nonprofit Event on Social Media
No matter what kind of nonprofit you're tasked with promoting, there's a good chance that events will be an integral part of your public relations strategy. From fundraisers and volunteer fairs to galas and annual meetings, events are a great way to spread the mission of your nonprofit and get people involved with your organization. However, simply hosting an event isn't enough; you also need to drive attendance and interest in your event to ensure that it is successful.
Especially for nonprofits that operate on a shoestring budget, social media is an excellent way to engage potential audiences and generate excitement both before and during your event. Here a few of our favorite ideas for promoting your nonprofit event on social media:
1. Tease with Takeovers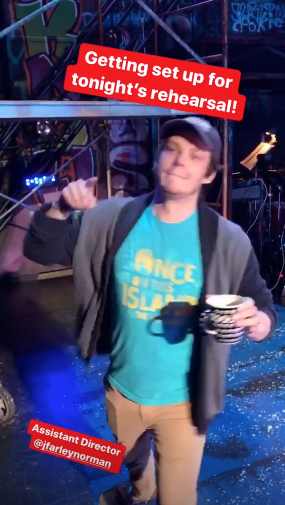 One great way to get word-of-mouth going for your event is to host "takeovers" on your nonprofit's Instagram account. For example, you could invite people who have benefitted from your nonprofit's mission to share their story via a series of Instagram posts that they create over the span of a day or a week. Alternatively, you could enlist the help of others in your organization to take over your brand's Instagram to show some of the hard work that happens to prepare for the event.
At Scooter Media, we have successfully utilized this strategy to help our nonprofit arts client The Carnegie promote its theatrical productions. We invite the cast and crew members of each show to take over The Carnegie's Instagram account and post Stories from behind the scenes, giving audiences a sneak peek of everything from the rehearsal process to costume fittings and more. The individual flair and different perspectives that each takeover brings helps audiences connect with the show in a more personal way.
2. Concentrate on Community
Although nonprofits may have limited budgets, more often than not they are also highly connected to the community — from other organizations with similar missions to board members who hold positions of influence in local businesses.
In promoting your nonprofit event you can utilize these connections to your advantage on social media by encouraging community members that are connected to your nonprofit to share information about your event on their personal social media channels, allowing your event to reach an even greater audience. You can facilitate this process by sending sample social media copy and graphics for them to use in their posts, or by directing them to posts on your nonprofit's Facebook page that you'd like for them to share.
3. Leverage Going Live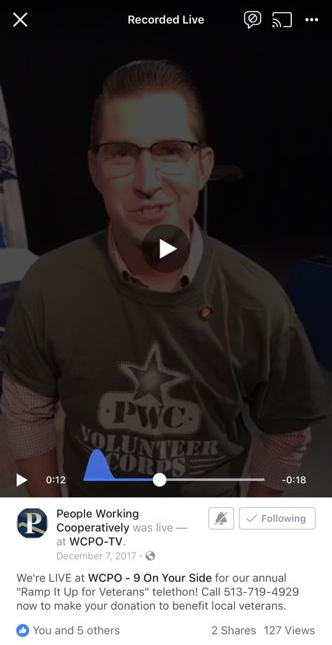 The best way to cut through social media clutter and allow audiences to experience what your event is really like is to utilize live broadcasts via Facebook Live, Instagram's "Live" feature, or Periscope on Twitter.
Consider using live broadcasts in the run-up to your event in a creative way; for example, if your nonprofit is hosting a community awards ceremony, announce the nominees or recipients via a Facebook Live broadcast around the time that tickets go on sale.
Furthermore, although events can be hectic and fast-paced, it's worth spending at least a few minutes going Live from the event itself. This will help spread the word about your event to fans of your nonprofit that weren't able to make it — and possibly generate serious FOMO to drive attendance for future events.
If you are too busy facilitating the event, enlist someone else from your organization to assist, or consider finding a volunteer who can be in charge of social media for the duration of the event.
4. Strategically Utilize Sponsors
If your event is being sponsored by businesses or other community organizations, there are several ways that you can strategically use these partnerships on social media. A great idea to get started is to post "sponsor shoutouts" on social media, in which you thank sponsors for their support along with either a branded graphic or their logo.
These shoutouts can either be one post for each sponsor or one post for each sponsor level; either way, make sure to tag the sponsor's correct social media profiles to increase the visibility of your post and the chances that it will be shared.
5. Get into Instagram Stories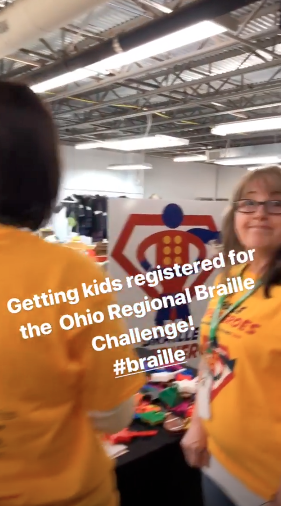 Is your nonprofit utilizing Instagram Stories? If not, now is the time to start. Hootsuite estimates that 500 million people use Instagram Stories every day, with more than 62% of users saying they become more interested in a brand after viewing that brand's Stories.
Instagram Stories are an especially compelling method for nonprofits, who often have powerful narratives of their own to share. There is no better way to get people passionate about the mission of your nonprofit than by showing the impact your organization has made, and the less formal nature of Stories makes the format ideal for fostering this kind of one-on-one interaction.
Furthermore, because Stories are widely viewed but also highly transient (lasting only 24 hours), they can be a great way to drive last-minute interest in your event. Experiment with different stickers to help your Stories really come alive, such as the "countdown" feature or the "donation" sticker to allow people to give even if they aren't able to make it to your event.
Whether you implement all of these ideas or just a few, they are sure to give your nonprofit's next event some extra support on social media. Now get out there and do some good!
If you're promoting your nonprofit event and looking for more tips, don't miss our ideas for elevating your non-profit's fundraising in 2019, as well as our guide to getting the most out of your non-profit's Facebook page.