2020: The Year in Social Media
There's no denying that 2020 was a year unlike any other. From social distancing to social justice movements, this year brought a host of tribulations and triumphs — especially in the social media sphere, which became an even more important channel for bringing people together when physical gatherings were not an option.
As we prepare for brighter days ahead in 2021, it's time to take a look back at four trends that characterized social media marketing in 2020.
#1: Social Communities Came Together
Perhaps most importantly, the challenges we collectively endured in 2020 caused many social media managers to take a step back and refocus on the social part of their social media marketing efforts.
Across nearly all industries, the standard content playbook went out the window, and brands shifted from being more promotional to focusing on what really matters — from loyal customers and hard-working employees to first responders and beyond.
For example, during the early stages of the COVID-19 pandemic, our client Klosterman Baking Company turned to Facebook as a way to rally the brand's fans and say "thank you" to the essential employees who were working hard to keep product on store shelves throughout the region.
As 2020 continued and the COVID-19 situation continued to develop, social media marketers also evolved their messaging to continue engaging fans during the era of "social distancing." Social media became a prime destination for many brands turning events into virtual experiences, from concerts and theatrical performances to trade shows, fundraising galas, and much more.
These examples have one thing in common: by initiating engagement and fostering conversation, they helped to build community at a time when so many were in search of connection.
#2: Brands Took a Stand
While committing to causes has always been good for business, in 2020 being socially conscious was no longer an option for brands. With so much happening politically and socially, many people turned to their favorite brands and organizations to make a statement — especially on social media.
From Ben & Jerry's supporting the Black Lives Matter movement to Skittles partnering with Todrick Hall to donate $100,0000 to the National Black Trans Advocacy Coalition (and outside of Pride Month, too!), 2020 was the year brands fully embraced the incredible platform they have to be a force for positive change.
Most brands only celebrate Pride in June. I'm proud to partner with @Skittles to show that Pride lasts all year long and that my Black LGBTQ+ brothers and sisters deserve visibility and support beyond just June. That's why we're donating $100k to @blacktransusa #OneRainbow #ad pic.twitter.com/ABHUZctS86

— Todrick Hall (@todrick) July 14, 2020
Looking for some guidance on how to tie your brand or business to a social cause? Check out our tips for doing so here.
#3: TikTok Took Off
On a lighter note, if there's anyone who has considered 2020 a banner year it's TikTok, the wildly popular micro-video platform.
TikTok holds the dubious distinction of breaking the record for the most app downloads ever in a single quarter, with more than 115 million fans downloading the buzzy social media platform in March 2020 alone.
While the platform has spawned thousands of memes and viral moments that kept us all year long, the verdict is still out in terms of its usefulness for brands and businesses.
So far, branded hashtag challenges seem to be showing the most success for brands, such as Kroger's #TransformUrDorm contest which encouraged users to post videos demonstrating how Kroger products helped to turn their dorm rooms from drab to fab.
Time will tell whether TikTok takes off as a social marketing powerhouse for businesses … but for now, we're just enjoying the fun and zany videos from some of our favorite stars.
#4: New Features Make Noise
Finally, no social media "year in review" would be complete without mentioning the always-evolving new features that are a staple of the social media universe, and 2020 was certainly no exception. From Instagram launching the TikTok-like "Reels" to Twitter's attempt to enter the Stories game with Fleets, this year brought no shortage of new tools and tactics for social media marketers to utilize to reach their audiences.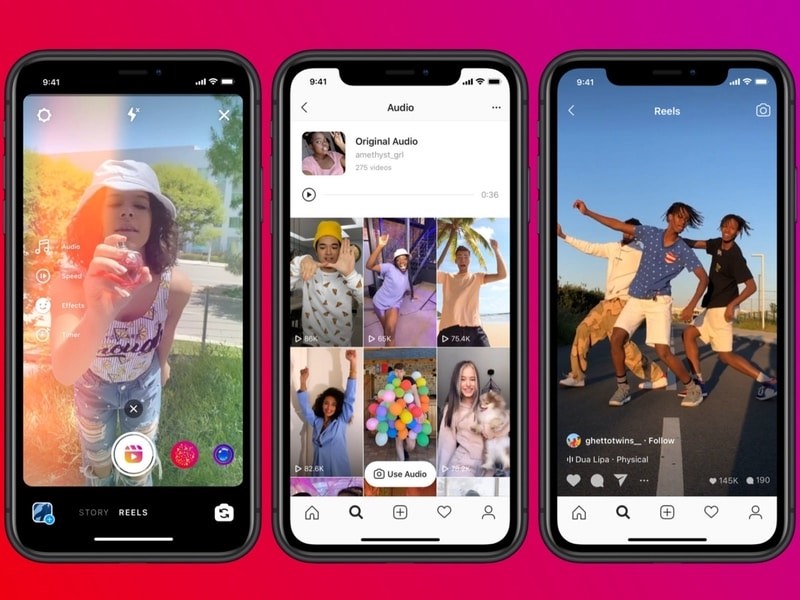 Whether you'll be testing out all of these new features in 2021 or just a few of them, one thing is certain: 2020 was a year for the history books, and social media marketers will be relying on many of the lessons learned in the last 12 months for many years to come.
Searching for more tips that will lead to social media success? Discover "4 Ways Brands Can Use Twitter in 2021 and Beyond," then check out "6 Hacks for Facebook Ads"!