Other Duties as Assigned: Skills You Didn't Know You'd Need in PR
As a new group of graduates enters the workforce — and the world of public relations — there is hope in the air and an expectation of what is to come. Sometimes, however, jobs require skills and tasks that may not be outlined in the description. Skills You Didn't Know You'd Need in PR
New grads in the field of public relations should expect to spend much of their time writing releases, reaching out to media, and managing social media accounts. What they may not expect, however, are all of the other things they'll be asked to do for clients along the way. Many of these tasks are PR adjacent, but require skills you don't learn in any college course. Some of these unexpected tasks may even become favorite responsibilities.
So, to all new grads: congratulations, good luck, and here are a few other duties you may be assigned.
Video Production
Video is an increasingly popular medium, and clients with larger budgets can hire video production companies to put together beautiful long and short-form videos. When that's a possibility, it's a great option. For other clients, you may have to take on the role of videographer and editor. Look online for workshops and tutorials to learn best practices for shooting and editing videos. Investing in a few tools –— such as a lavalier mic and a tripod  — is also a good idea. Having the right equipment for the job is essential.
Event Planning
When it comes time to celebrate and throw a party, who do your clients turn to for assistance? The answer is probably your team. So, on top of promoting celebrations and events, many times we have a hand in the planning. You may not have expected to coordinate catering and rental vendors, design and send invitations, and draft a run-of-show, but roll with it! Since you are helping to coordinate, you know all aspects of the event and can contribute fun, innovative ideas.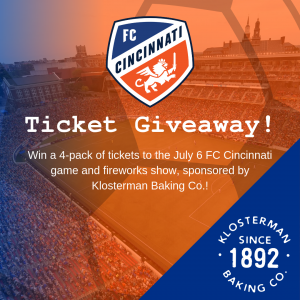 Graphic Design   
Your clients will have graphic design needs, and many times they'll have a professional create their assets. Sometimes, however, quick projects come up and you'll have to show your design chops. There are several tools available, but one of the best is Canva. This website makes it easy to translate rudimentary design knowledge into a beautiful social media graphic, video card, blog header, or project du jour. You can even import brand fonts and colors to ensure your final design meets brand standards.
Media Buying
When starting a career in PR, you might find yourself having the same conversation a few times:
I secure earned media placements – so if you see someone do an interview on TV or in the paper, that's me. If an article shows up, that's because of my team.
OH! So you do ads then!
No – those are paid. Someone else secures and designs those. I organize interviews and in-depth features.
Huh, so you're kind of a journalist?
Well – I work with journalists very closely!
So you basically do marketing?
*exasperated sigh*
And all of that is true – until it isn't. For larger clients, that distinction is much clearer – you could work with teams from other agencies that specialize in media buying and ad creation. For smaller clients, however, you will sometimes put on other hats. For example, you might have to creatively, and responsibly, figure out how to make a $5,000 annual ad budget go as far as possible through local channels and social media.
Since PR practitioners work so closely with media, we are very familiar with which outlets may work best for our clients, putting us in a position to help when unexpected ad dollars come through. Once you secure an ad, you might need to put those design skills to work, though many publications do offer design services.
At the end of the day, much of your time will be spent on media relations tasks. That said, you'll also be an event coordinator, photographer, videographer, floral designer, media buyer, and general errand runner for your clients. When you enter the world of public relations, be prepared for variety in your days, and a long list of other duties as assigned.
If you enjoyed this post,  check out these: