What's Moving on Social Media — May 2017
The social media landscape is constantly evolving, and successfully maneuvering the sharp twists and turns of this ever-changing road can be a challenge for even the most proficient PR pros and business owners. We've done the work for you and compiled everything you need to know.
Here's our monthly roundup of all things social media, compiled by our social media guru Drew Boehmker.
Snapchat Shifts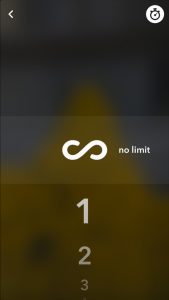 In a game-changing move, Snapchat just introduced a feature that allows users to replay snaps forever. Although the rapidly growing social media platform was built on the short-lived nature of its messages, the new "infinity icon" allows a photo or video to be sent so that it can be replayed as many times as a user would like (prior to exiting the conversation thread).
The infinity icon is just one of several new creative tools recently rolled out on Snapchat, including a "magic eraser" that allows you to get rid of parts of an image and the ability to draw with a wide range of emojis. For even more inspiration for your Snapchat campaigns, check out this article about how one iconic brand (Evian) is ditching TV advertising and using Snapchat instead to roll out its latest campaigns.
Facebook Fundraises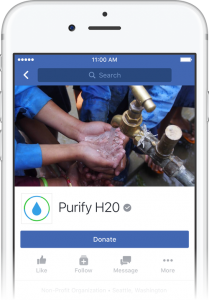 After making several substantial updates to pages for nonprofits, Facebook has recently rolled out a full suite of Fundraising Tools designed to help nonprofits (and individual users) raise funds on Facebook in a safe, secure manner. For example, verified nonprofits can now add a "Donate" button onto their page's header to make it easy for people to donate directly to their cause.
Nonprofits can also host Fundraisers, a new feature that enables people to raise money for your nonprofit via their personal Facebook pages. Supporters can set up their own page dedicated to sharing their story and telling others about a nonprofit's mission, and even set fundraising goals that update in real-time as people give.
Facebook's move into fundraising is yet another example of the company's continued trend toward being more socially responsible, including its recently refined community standards for Facebook Live and crackdown on fake news articles shared on the platform.
Instagram Improves
Instagram has continued to roll out changes and new features faster than any other social media platform. Some of the new features that have been added just in the last few weeks include:
the ability for brands to add "hashtag stickers" to their Instagram Stories, which are clickable and serve as a great way to inspire user-generated content;
Snapchat-inspired "selfie filters," which can be placed over any image, video, or Boomerang in the platform to add more flair to visuals;
a quirky "Rewind format" for videos, which allows you to take a video natively on Instagram and then display the video on your feed in reverse;
an "Archive" feature which allows you to save posts that get minimal engagement and likes, so that you can still enjoy the photos without having them on your public profile;
"Location Stories," which allows you to select a given location and see all Instagram stories that have been tagged with that location's sticker
Most importantly, Instagram also now has a fully functional web app, which allows you to access all of the features of the platform without needing to download or utilize the mobile app. With this shift, there is a good chance that the ability to post natively to Instagram via your desktop computer may be within the near future.
Scooter Media Is Your Social Media Resource
Staying up-to-date on social media can seem like a daunting task, but by using our tips hopefully you will find that it's not nearly as intimidating as it might appear. Keep posting, tweeting, and Instagramming, and be sure to check back here each month for everything you need to know to stay on top of the social media game.
For more social media updates, also be sure to check out past "What's Moving on Social Media" from January, February, March, and April.
About Scooter Media
Scooter Media is a full-service communications agency in greater Cincinnati specializing in public relations and social media.