Social Media Snapshot: Instagram Launches IGTV & Facebook Prioritizes Privacy
Click, flash! The world of social media is always changing from one minute to the next, and staying up-to-date with what's trending can be a challenge even for the savviest social moguls. Fear not — the social media experts at Scooter Media are here to give you a quick download on everything you need to know.
Here are the tips and trends you need to know right now:
Instagram Launches IGTV
Instagram just announced the launch of one of its most exciting new features to date, IGTV. IGTV is a brand-new app for watching long-form, vertical video from your favorite Instagram creators, and is designed to herald in a new era of video on the massively popular photo-sharing platform.
From our CEO Kevin Systrom (instagram.com/kevin)"Today, we have two big announcements to share. First, Instagram is now a global community of one billion! Since our launch in 2010, we've watched with amazement as the community has flourished and grown. This is a major accomplishment — so from all of us at Instagram, thank you!Second, we're announcing our most exciting feature to date: IGTV, a new app for watching long-form, vertical video from your favorite Instagram creators, like LaurDIY (instagram.com/laurdiy) posting her newest project to King Bach (instagram.com/kingbach) sharing his latest comedy skit. sharing his latest comedy skit. While there's a stand-alone IGTV app, you'll also be able to watch from within the Instagram app so the entire community of one billion can use it from the very start.IGTV is different in a few ways. First, it's built for how you actually use your phone, so videos are full screen and vertical. Also, unlike on Instagram, videos aren't limited to one minute. Instead, each video can be up to an hour long.We strived to make it simple, too. Just like turning on the TV, IGTV starts playing as soon as you open the app. You don't have to search to start watching content from people you already follow on Instagram and others you might like based on your interests. You can swipe up to discover more — switch between "For You," "Following," "Popular" and "Continue Watching." You can also like, comment and send videos to friends in Direct.Also like TV, IGTV has channels. But, in IGTV, the creators are the channels. When you follow a creator on Instagram, their IGTV channel will show up for you to watch. Anyone can be a creator — you can upload your own IGTV videos in the app or on the web to start your own channel.Instagram has always been a place to connect with the people who inspire, educate and entertain you every day. With your help, IGTV begins a new chapter of video on Instagram. We hope it brings you closer to the people and things you love."IGTV will be rolling out globally over the next few weeks on iOS and Android.

Posted by Instagram on Wednesday, June 20, 2018
Although IGTV is a completely separate app from Instagram for video producers, viewers can still watch IGTV videos directly from the original Instagram app. Best of all, IGTV videos aren't limited to one minute as they are on Instagram; instead, producers are now able to create videos that last up to an hour long.
IGTV begins playing videos as soon as you launch the app, and makes it easy to keep watching and discovering more content through personalized tabs like "For You," "Following," and "Popular." Just like Instagram, you can also like, comment on, and share the videos that appeal to you.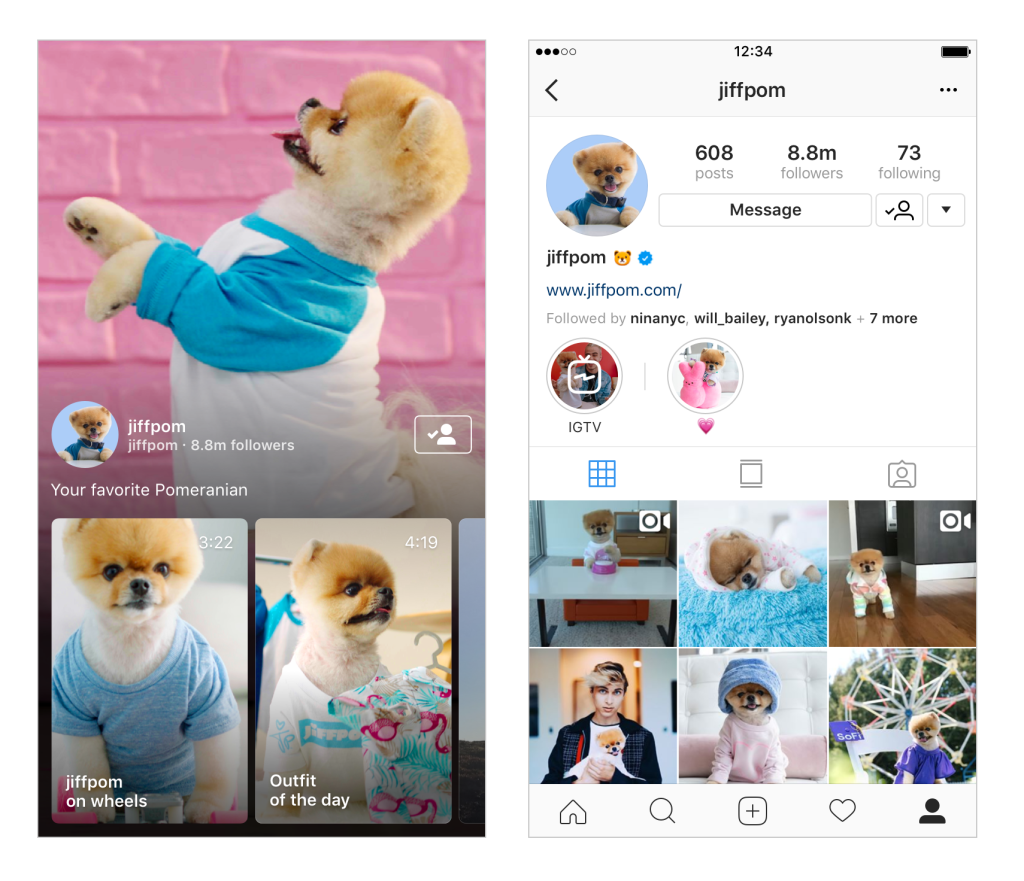 Although IGTV is still in its infancy, it promises many possibilities for brands looking for new ways to connect with their key audiences on social media. From quick product spotlights to long-form "how to" videos, there are many ways that brands will be able to use IGTV to break through the clutter of social video content.
Interested in IGTV? Head over the App Store to download it for free and start watching now.
Facebook Prioritizes Privacy
In the wake of the recent Cambridge Analytica scandal, Facebook has continued rolling out a number of changes that are designed to protect the privacy of its users.
Most recently, Facebook announced that it will be launching several free resources for small and medium-sized businesses (SMBs) to help them build privacy into the services they offer online. For example, Facebook will be offering free training sessions that cover the key things businesses need to know about protecting their customers' privacy. They will also be partnering with HackerOne to educate mobile app developers on how to protect apps from common forms of cyber-attacks.
In addition, Facebook has made it a priority to more clearly explain to users what information they are collecting and how it is being used. Many users are now being prompted with an alert to review and update their privacy settings before using the News Feed.
Posted by Facebook on Wednesday, May 23, 2018
These privacy changes also impact brands in a number of ways. For one, privacy policy updates to the Facebook and Instagram APIs mean that brands will have access to less data about consumers than before. Additionally, Facebook will block apps from pulling users' personal data if users have not accessed the app in three months.
Although such changes are not likely to be the "death blow" to advertising on Facebook as some media outlets have called them, it does mean that brands must place a renewed emphasis on transparency. Social media teams will need to come up with strategic new ways to connect with the audiences that matter.
Scooter Media Is Your Social Media Resource
Scooter Media is your resource for navigating the ins and outs of the always-changing world of social media. Looking for more social media tips? Check out our primer on "The State of Social Media in 2018" along with our guides to scheduling your social media posts and delivering exceptional customer service experiences on Facebook. Be sure to check back frequently for new installments of our "Social Media Snapshot" series!
About Scooter Media
Scooter Media is a full-service communications agency in greater Cincinnati specializing in public relations and social media.