Facebook Gets Festive with Holiday Ads; Twitter Tests New Profile Features
Click, flash! The world of social media is always changing from one minute to the next, and staying up-to-date with what's trending can be a challenge even for the savviest social moguls. Fear not — the social media experts at Scooter Media are here to give you a quick download on everything you need to know.
Here are the tips and trends you need to know right now:
Facebook Gets Festive with Holiday Ads
Given that Facebook users watched over 450 million Black Friday and related videos over the Thanksgiving shopping weekend in 2017, it's no surprise that the social media giant has recently rolled out several new features designed to help brand pages make their products and services shine even more this holiday season.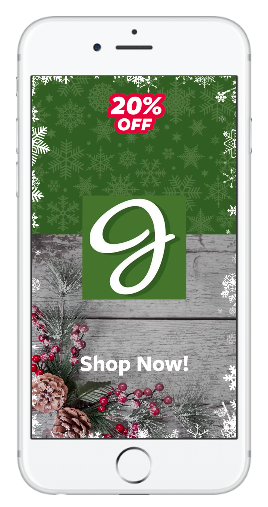 For example, Facebook has just introduced several new fun and festive holiday-themed templates to its video creation kit, which helps businesses create simple videos that can drive big results. Using this feature, you can add holiday-specific stickers, templates, and other accoutrements that will take your brand's videos from humdrum to ho-ho-ho in no time. The video creation kit is especially useful for small businesses, who may not have the budget to produce custom videos. You can create mobile-first movie magic in no time at all with this feature.
Facebook has also expanded its product overlays feature, which allows advertisers (especially retailers) on the platform to build custom templates that will help showcase their products in more visually exciting ways. New for the holiday 2018 season, brand page managers now have an arsenal of holiday-specific overlays at their disposal, allowing them to easily promote Black Friday specials or other seasonal offerings with just a few extra clicks. You can read more about how to optimize these overlays for your business from our friends at the Search Engine Journal.
Twitter Tests New Profile Features
Now that user growth has finally resumed, Twitter is pulling out all the stops to ensure users continue using the popular microblogging platform. In an attempt to promote the kind of positive connections the platform was built on, Twitter has started testing several features designed to enhance conversations and get members of the Twitterati talking with each other (instead of talking at one another).
Sara Haider, a director of product management at Twitter, first introduced the idea of redesigned conversations with this tweet:
hey Twitter. we've been playing with some rough features to make it feel more conversational here. presence and reply threading. still early and iterating on these ideas. thoughts? pic.twitter.com/3U3NvpHWPy

— sara haider (@pandemona) August 31, 2018
If these changes take effect, one of the features to look forward to is called "ice breakers," which are question-based tweets designed to promote conversations. Similarly, "presence indicators" are status updates that allow a user to describe what they are doing while they tweet — recalling statuses from the earliest days of Facebook.
Twitter executives have emphasized that these features are only being tested, and that the platform has not fully committed to implementing them. Based on the samples above, however, it does seem like these tweaks would go a long way toward making Twitter feel more welcoming — especially for new users who may feel daunted by the community after signing up.
Scooter Media Is Your Social Media Resource
Scooter Media is your resource for navigating the ins and outs of the always-changing world of social media. Looking for more social media tips? Check out our primer on "The State of Social Media in 2018," along with guides to scheduling your social media posts and delivering exceptional customer service experiences on Facebook. Be sure to check back frequently for new installments of our "Social Media Snapshot" series!
About Scooter Media
Scooter Media is a full-service communications agency in greater Cincinnati specializing in public relations and social media.