Four Giving Tuesday Essentials for Nonprofits
While retailers and restaurants are focused on preparing for Thanksgiving, Black Friday and Cyber Monday, nonprofit organizations should be thinking of a popular day of giving now associated with the start of the holiday season: Giving Tuesday.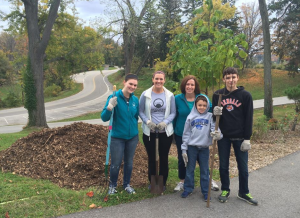 Often referred to as #GivingTuesday, thanks to the day's popularity on social media, is a movement created as a day of giving to kick off the beginning of the holiday season. This year, the day falls on November 27. In 2017, Giving Tuesday raised more than $300 million in donations – an almost 70% increase from the previous year. If your organization doesn't haveplans for Giving Tuesday, it's not too late, thanks in large part to popularity of giving online and promotions via social. Here are a few creative tips to get your #GivingTuesday campaign started.
Create compelling content to encourage giving
Fundraisers that do best center around rich content. Prepare content that allows your supporters to see the work you're doing and its importance. Use that content in advance of Giving Tuesday and day of. Be sure your content is goal-oriented: be specific about what you're asking a supporter to fund or do and show them what you'll be able to accomplish with their help. This content will help your organization stand out among all the generic asks floating around by other organizations that day.
Promote via Email
Consistent research has shown that email marketing is still the most effective way to directly reach supporters. Using the content you've created, start promoting your Giving Tuesday campaign 2-3 weeks in advance via email, and send a reminder a week or so before the day. Be sure to send an email again to your list the day of with the live link to where they can donate. If you're hosting a Facebook fundraiser in addition to your normal online giving outlets, be sure to give those options to donors. If you have a sponsor willing to match donations, be sure that information is included, too. Send a follow up email, too. Perhaps they didn't see the original email, or forgot in the shuffle. A reminder a week later could net you several new donations.
Increase Engagement on Social
On social media sites, find ways to increase engagement. Reach out to supporting organizations (like businesses that have partnered with you this year) in advance to see if they can share your fundraiser on their social channels or internally with their team. Ask your supporters to simply give $5 to your organization, but then also ask them to tag and challenge five friends to give $5 to match the original donation and spread awareness of the fundraiser. Use the content you created in advance to show what a $5 or $10 donation can actually do for your non-profit.
Take Advantage of Facebook Match
Facebook has announced it, will again, match up to $7 million in donations made through its Fundraiser function on Giving Tuesday. Facebook Fundraiser allows organizations to avoid paying credit card processing fees on donations made through Facebook on Giving Tuesday. The social media powerhouse has also added new tools like fundraiser matching, recurring donations and a Thank You feature. For more information on Facebook's Giving Tuesday campaign and how to set one up for your non-profit, click here.
By finding ways to connect to your audience through Giving Tuesday, you can begin to build meaningful relationships with donors to support your mission for the long haul. Take time to set yourself apart from the rest this year and you'll reap the rewards
Scooter Media Is Your PR Resource
Scooter Media is your resource for navigating the world of PR and event planning. Looking for more tips? Don't miss our guide to getting the most out of Facebook for your brand, as well as our primer on effective blogging for small businesses.