3 Tools for Creating Social Videos That Sizzle
No matter what kind of social media profiles you manage, one thing is clear: social videos are here to stay. With so many brands turning to video formats, however, it can be difficult to make yours stand out amidst the crowded social media landscape — especially if you're creating them on a limited budget.
Thankfully, there are a variety of great tools that will help you take your social media videos to the next level. Here are a few of our favorites:
InShot
Offered exclusively as an iOS app, InShot allows you to edit videos directly from your phone. With just a few simple swipes, you can split, trim, and merge video clips together.
Once your video is properly sequenced, you can also add unique features such as filters and effects, text overlays, music, and stickers that will make sure your video catches the attention of anyone who comes across it in their social media feed. (By the way — this app is especially great for editing TikTok videos, too!)
Vimeo Create
If you're new to the world of social video, Vimeo Create is a fantastic resource because it offers multiple tools to help you get started. Select a template, add in your own video clips, and customize your video with brand colors and fonts — it's as simple as that! As an additional benefit, this platform allows you to measure the impact of your videos, providing customer statistics and analytics of how well they are performing.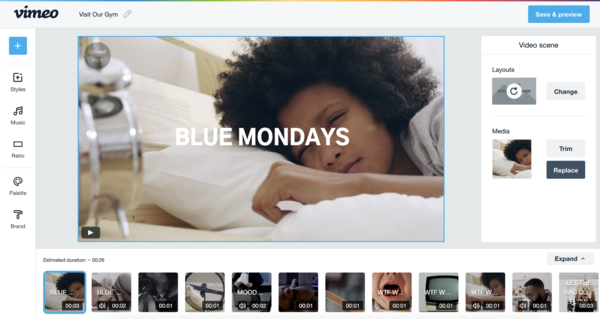 While there is a free version of Vimeo Create, the platform also offers plans ranging from $7-$75 a month depending on the size of your team. No matter which version you go with, give it a try and you'll be creating great videos in no time!
Animoto
Similarly, Animoto also gives you the option of creating your video from scratch or selecting from a variety of templates to get your creative juices flowing; however, this platform has the added benefit of sorting templates by business objective, helping to take the guesswork out of which content you should create. Another nice feature of Animoto is that it is a cloud-based editor, automatically saving videos as you edit them and allowing you to access them from any device or browser.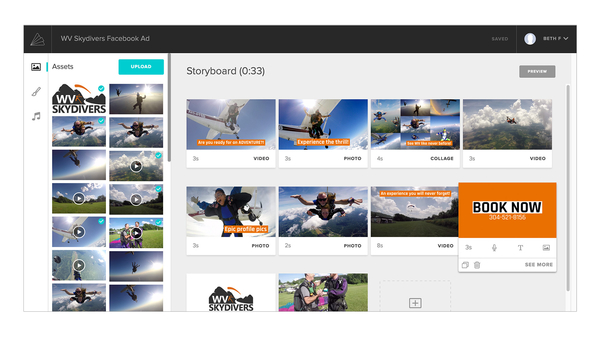 While there is a free version of this tool, you can only remove the watermark with a paid subscription. Plans range from $15-$39 per month based on your organization's unique needs.
Clearly, there is a lot to consider when creating video content — but you shouldn't let that stop you! Whether you try one of these social video tools or all three, they are sure to simplify the process and help you create video content that will connect with your audiences.
By Mya Priester, Scooter Media intern
Interested in more video advice? Don't miss our "5 Tips to Improve the Quality of Your Videos in Canva," then check out our guide on "How to Select the Right Platform for Your Social Video."