5 Strategies for Mother's Day Social Media Campaigns
It's almost Mother's Day, which means many consumers and brands will be honoring moms in unique ways.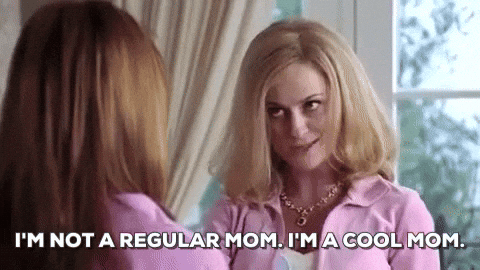 Social media can be an excellent tool to leverage during this holiday because it provides an avenue for unique and personalized messages. Here are a few tips to remember that will help you knock your next Mother's Day social media campaign out of the park:
#1 – Influencers Are Moms, Too
As PR and social media practitioners, we tend to leverage influencers quite a bit to help us tell a story. They are relatable and typically have large captive audiences online — and more importantly, they offer a direct connection to the brand.
In a recent Mother's Day campaign, Barneys followed Scout the City, a fashionable mother/daughter duo, around as daughter London Scout looked for the perfect gift in their Madison Avenue store. They leveraged the hashtags #lovemom and #instabarneys to get followers to join in on the fun.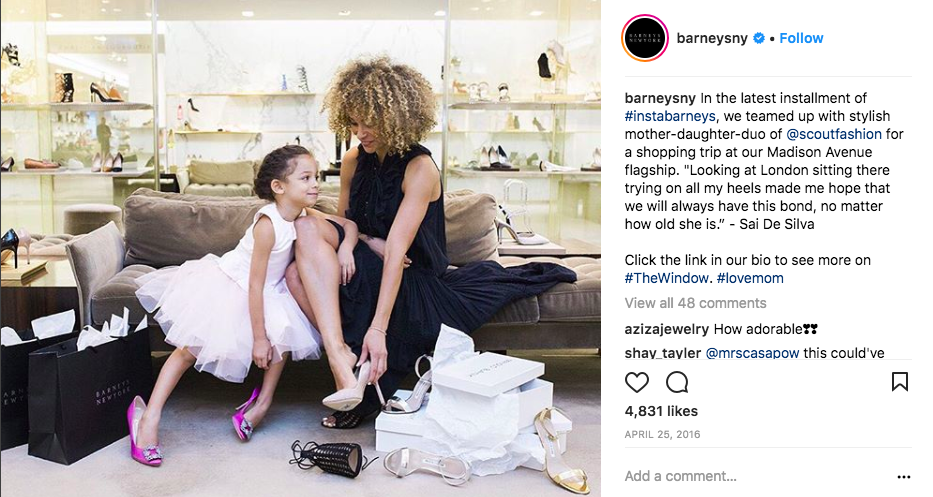 Leveraging this particular influencer felt very natural to the campaign because their blog is all about the young daughter's style. This was a great way to give the little fashionista a voice to celebrate her mother and encourage others to do so.
#2 – Experiences Are Often Worth More than Things
Many brands have leveraged social media to give their mom a chance to win an experience, not just products. Last year, California Pizza Kitchen asked guests to share wishes for their moms on social media using the hashtag #CPKDearMom for a chance to receive the granted wish, up to a $4,000 value.
Your brand can adopt similar strategies to celebrate moms. For example, if you are managing a restaurant, you could offer to give away a private tasting with the head chef, or a free night out on the town with dinner included.
#3 – Moms Deserve Some Recognition
There's nothing like letting mom know she's number one by giving her a shout out on social media. There are many brands that have done this particularly well, but a standout example is The Body Shop with their #GotItFromHer campaign. The brand asked followers to share old photos honoring the women in their lives that passed on their fierce spirits and quirks to them.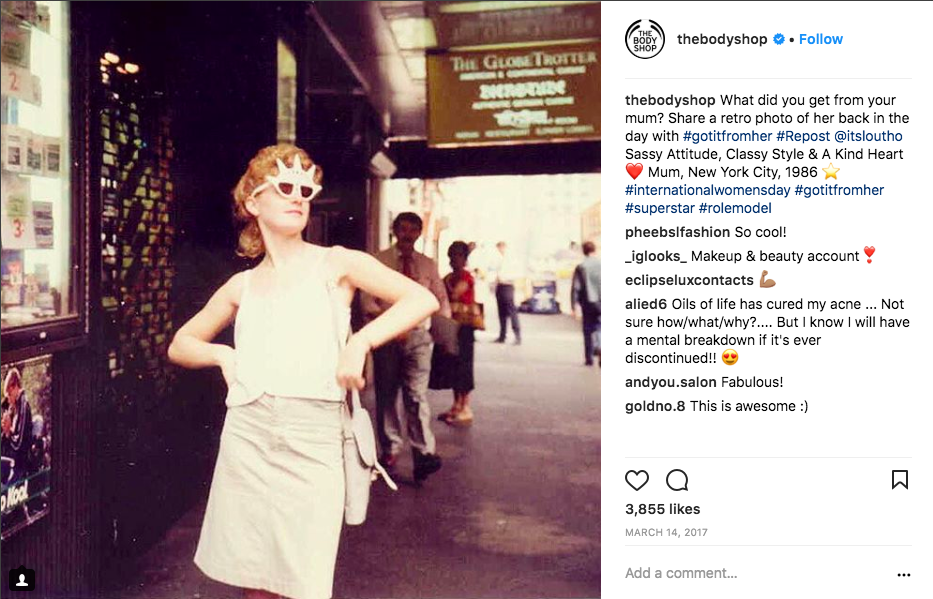 #4 – Include a Good Cause
Several brands have leveraged Mother's Day as a way to give back to mothers in need. Asking your audiences to use a hashtag with a promise to donate a specific amount per tweet, post, photo, etc. in honor of your mom is a great way to give a meaningful gift that gives back to the community, too.
#5 – Humor Helps Reach New Audiences
Most people expect brands to be sentimental for Mother's Day. However, some brands chose to go for something humorous to reach a new type of parent – pet parents. Bark Box honored dog moms with the "Dog Mom Anthem." Not only did the video go viral, it reached a whole new type of mom on Mother's Day.
However you decide to help your social audiences celebrate their moms this Mother's Day, be sure to be true to your brand. No matter how clever your campaign may be, if it's off-brand it will feel disingenuous. Striking the right balance between brand awareness and celebrating moms is sure to make your social media campaign a success with your entire audience this holiday.
Scooter Media Is Your Social Media Resource
Scooter Media is your resource for navigating the ins and outs of the always-changing world of social media. Looking for more social media tips? Check out our primer on "The State of Social Media in 2018" along with our guides to scheduling your social media posts and delivering exceptional customer service experiences on Facebook. Also be sure to check back frequently for new installments of our "Social Media Snapshot" series!