6 Things Your Graphic Designer Needs Before Starting Your Project
Looking for our free Creative Brief Template? Scroll down to download it now!
If you're a public relations professional preparing to launch a project that requires collaboration with a graphic designer, there are several elements that you should have ready ahead of time to help your designer hit the ground running.
Having all of these elements packaged together and readily accessible from the beginning will help your designer save time on project management and devote more of their time to what really matters: creating an impeccably designed finished product!
Here are some of the most important items that designers will need to get started on your graphic design project:
1. Brand Standards
If the person who designed the brand identity for your organization is different from your graphic designer, you'll want to make sure your designer has access to any necessary brand standards documents. Sometimes these documents can be as simple as a one-page .PDF; other times, they can be extensive presentations full of the proper ways to use (and, just as importantly, not to use) brand assets such as logos, fonts, and other imagery.
Either way, being able to easily access these brand standards will go a long way toward saving your designer valuable time and ensuring the design they create is compliant with your organization's visual identity.
(Need help developing your brand standards? We've got you covered!)
2. Logos (in Various Formats)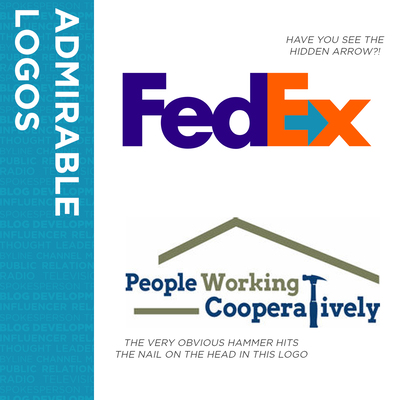 Your organization's logo will likely take center stage on whatever is being designed, so it's important that the logo file you send to your designer is a crisp and clean image. The best logo file format to send is a vector file, which can be easily scaled to fit any size requirements without losing resolution.
Depending on the project, your graphic designer may prefer to have a specific variation of the logo (ex. single-color, grayscale, full color, etc.). If there are different styles of your logo — such as vertical, horizontal, or a version with a subtitle — make sure to share those with your designer so that they can feature the most appropriate version on the design.
3. Fonts
Many brands utilize special, specific fonts as part of their identity. Especially if your brand uses a font that is not exceptionally common (such as a font you've purchased via a third-party website), be sure to send the font files to your designer in .OTF or .TTF format. (Bonus tip: if the font you are using is part of a family, be sure to send over variations — such as bold, narrow, etc. — of the font as well!)
4. Other Design Elements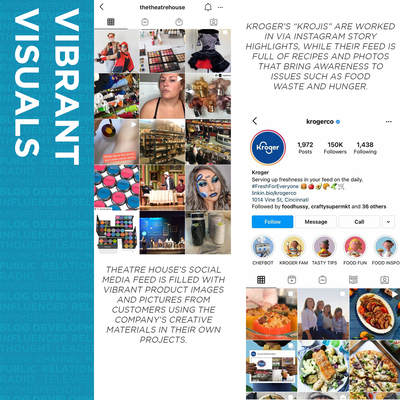 This category covers all of the other elements that you would like to see your designer incorporate into the finished project.
For example, if your company has approved stock imagery, it is great to send those over along with the other materials so that your designer has plenty of options to choose from while ensuring the project stays on-brand with your company's identity.
5. Design Specifications
Design specifications, or "specs," are the nitty-gritty details of the finished design project. Your designer will need to know the final size, resolution, file type, and color space requirements in order to finalize the project. Additionally, if the finished product will be printed, the printing company should have templates or guidelines that you can forward to the designer to ensure that everything can be easily printed without encountering any errors.
6. Creative Brief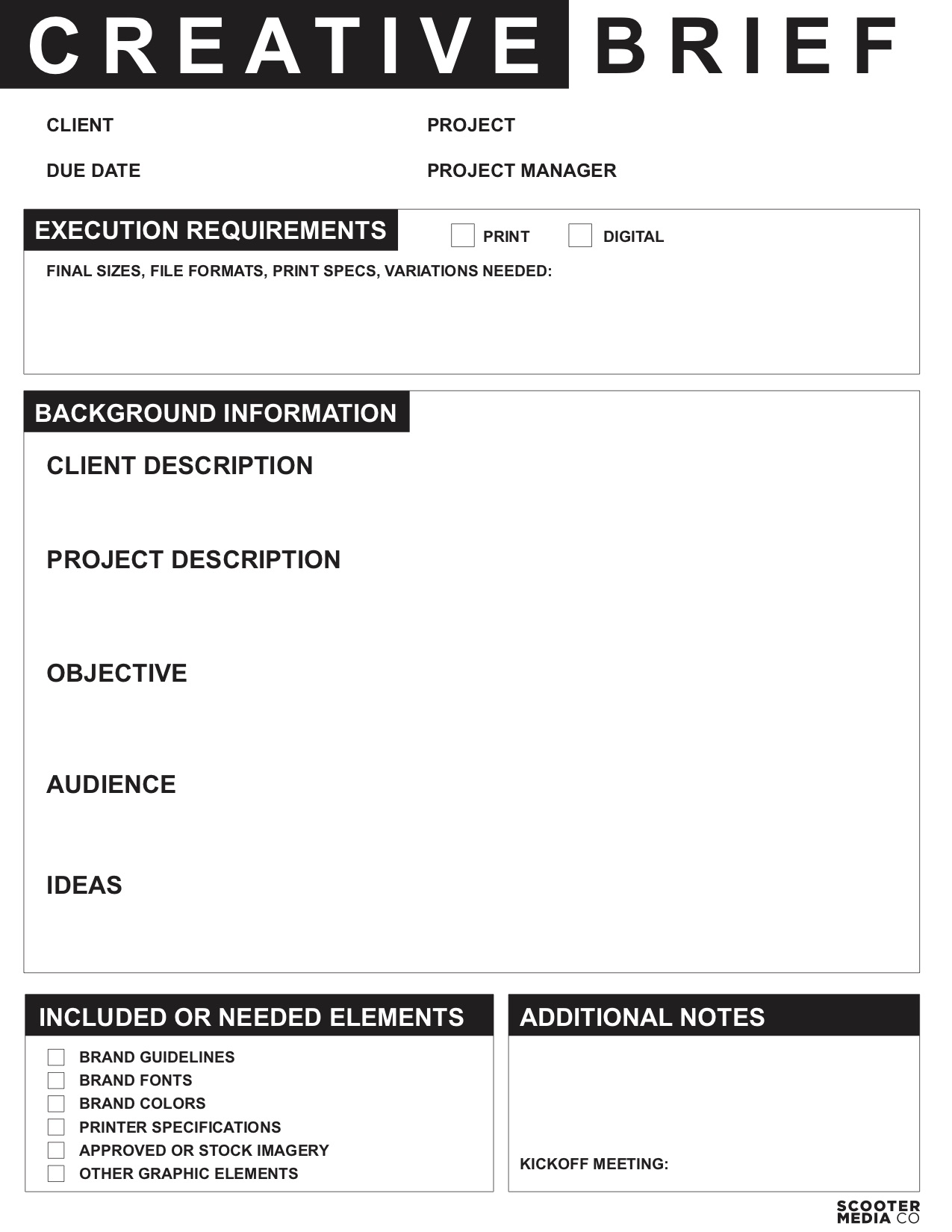 A great way to tie all of these elements together is to draft a creative brief for your designer. Simply put, a creative brief helps to provide your designer with the specific direction you'd like them to take the project. The creative brief should detail the intention of the project, the audience that the finished product is intended for, and any rough sketches/ideas for the finished design you have in mind.
Although drafting a creative brief can seem like an extra step, in the long run it will help to save time by ensuring more accurate project estimates and reducing the number of edits down the line. If you are able, scheduling a meeting or Zoom call to walk through the creative brief with your designer is also a great way to ensure you are both on the same page.
In a time crunch? Download our free Creative Brief Template, then simply fill it out and send it to your designer!
Ultimately, preparing these basic items ahead of time will help to keep your project running smoothly and keep things on track for important deadlines. As long as everything is prepared appropriately, your designer can focus on the most important part of the project: the finished design!
Searching for more graphic design tips and strategies? Brush up on the "4 Building Blocks for Establishing Your Brand Identity," then check out our roundup of "Annual Report Design Trends for 2021."